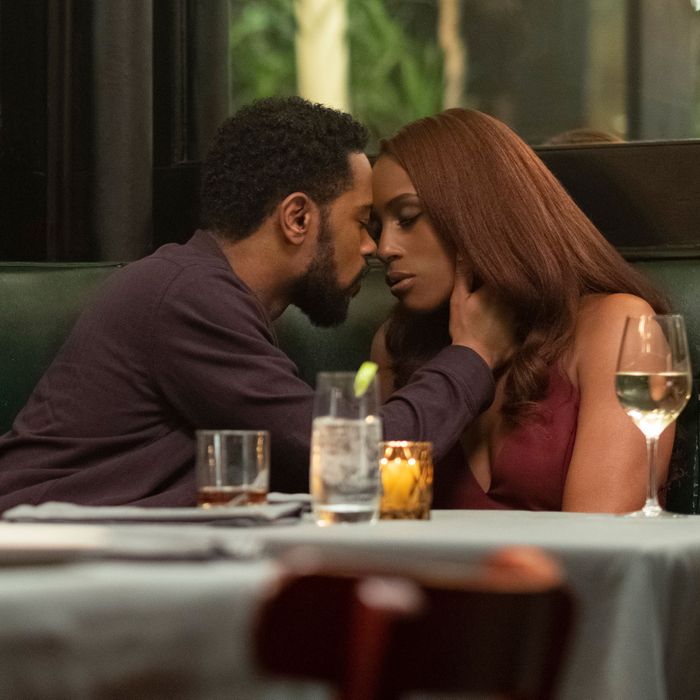 Photo: Universal Pictures
Next year, Lakeith Stanfield will star opposite Issa Rae in a big, beautiful romantic drama called The Photograph, coming out on Valentine's day. He plays Michael Block, a journalist writing a story on Mae Morton's (Rae) recently deceased mother. I would like to suggest we consider its trailer as Stanfield's audition tape to play every romantic lead ever.
To be fair, Stanfield is excellent in pretty much everything he's done, moving with ease between a galaxy brain stoner in Atlanta, a civil-rights activist in Selma, a superstar telephone salesman in Sorry to Bother You, and much more. He excels in every role, and the selfish reason I want to see him cast as a love interest is, of course, that I'm very interested in being in love with him.
But Stanfield is also a perfect love interest, and despite excelling in these many acting modalities is especially good as a romantic lead. He's sensitive, suave, gentle, funny, and very, very hot, but in a way that emphasizes the beauty of his romantic interest rather than obscures it (see: Dev Patel).
Recently, he played a sort of bad guy in Someone Great, and yet I still felt bad for Gina Rodriguez's character because I too would lose my shit if Stanfield (who plays her crappy and yet extremely charming boyfriend in the film) broke up with me.
Likewise, he's the love interest (an actual buffalo named Guy) in this season of BoJack Horseman. I haven't seen the show, but according to Bustle, Guy is "someone with a relaxed and confident demeanor" who the show's heroine gravitates toward after dealing with emotionally unstable boyfriends. Yes, Stanfield made an animated buffalo look hot and cool — Hugh Grant could never.
What's more, his BoJack Horseman performance is proof that even absent his good looks, Stanfield's voice alone is sexy and soothing enough to carry off an entire romantic lead performance.
It seems like The Photograph will give us Stanfield in peak romantic lead form, and I for one cannot wait. And if you're still skeptical, just watch The Photograph trailer — throughout which Stanfield is wielding a smolder that could melt steel.