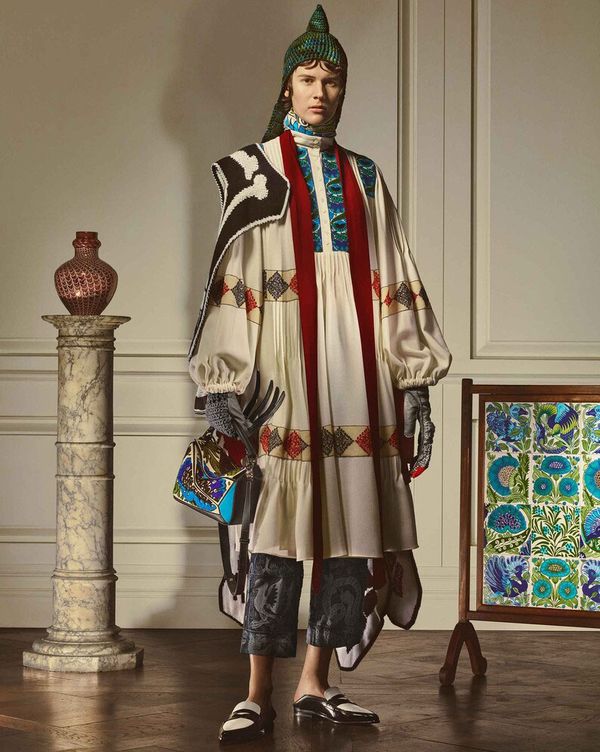 If I'm going to be sacrificed to purge evil from a Swedish commune Midsommar-style, I just have one simple request: slaughter me in the newest Loewe.
The Spanish luxury brand's latest capsule collection is inspired by Arts and Crafts ceramicist William De Morgan. Although he was known for tiles with arabesque designs, there's something about the clothes — the billowy embroidered dress above in particular — that would fit in perfectly among the folkdräkts of rural, murder-happy Sweden.
As a self-aware individual, I know I'd be first to die in a horror movie, and I'd really just like to look good while it's happening. If I couldn't wear the embroidered dress, I'd happily accept anything else in the bohemian collection, which ranges from $390 for an embroidered T-shirt to $4,450 bright red ruffle patchwork dress. There are coats, dresses, blouses, sweatshirts, pants, skirts, and even the brand's staple Puzzle, Hammock and Gate bags, all decorated with drawings of peacock feathers, yellow flowers, blue and white dodo birds, and hoopoe birds.
See the dress I'm talking about below, and shop everything else here.
If you buy something through our links, New York may earn an affiliate commission.