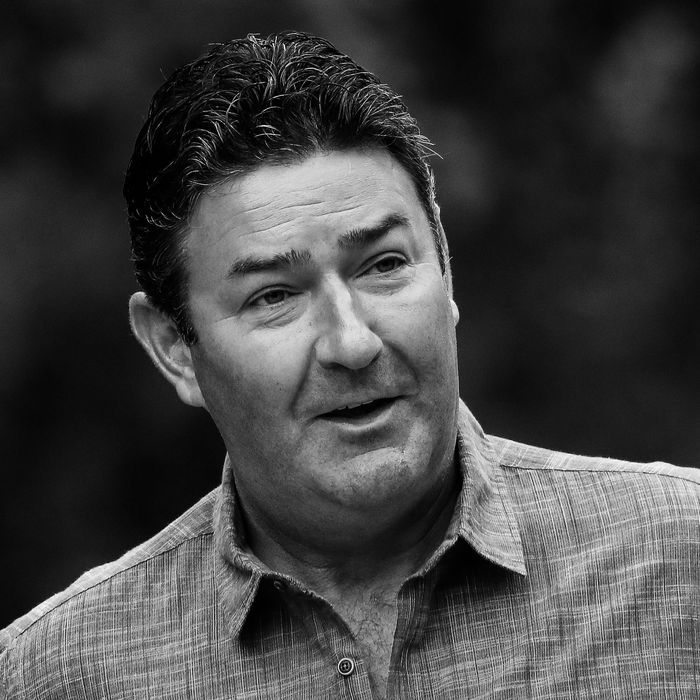 Former McDonald's CEO Steve Easterbrook.
Photo: Drew Angerer/Getty Images
The CEO of McDonald's has been fired after engaging in a consensual relationship with an employee that ultimately violated company policy, the New York Times reports.
On Sunday, the fast-food company announced that Steve Easterbrook, who had served as CEO since March 2015, is out following a company-board vote that took place on Friday. In a statement regarding the termination, McDonald's announced that the board determined that Easterbrook had "demonstrated poor judgment" regarding the relationship.
"This was a mistake," Easterbrook wrote in an email to employees. "Given the values of the company, I agree with the board that it is time for me to move on."
In the statement regarding Easterbrook's termination, McDonald's provided few details about the relationship, and a spokesperson for the company declined to tell the Times when or how the board found out about it. The company did, however, announce that a new CEO has already been named: Chris Kempczinski, who most recently served as president of McDonald's USA.
While some restaurant-industry insiders have applauded Easterbrook for improving the fast-food chain's business performance, the departed CEO certainly had his critics — notably, those who have pushed the company to tackle its pervasive sexual-harassment problem. In an interview with the Times, Tanya Harrell, a New Orleans–based McDonald's employee, criticized Easterbrook for ignoring workers' urgent requests to address the workplace issue.
"With the firing of Steve Easterbrook, we now know why," Harrell told the Times. "It's clear McDonald's culture is rotten from top to bottom. McDonald's needs to sit down with worker-survivors and put them at the center of any solution."