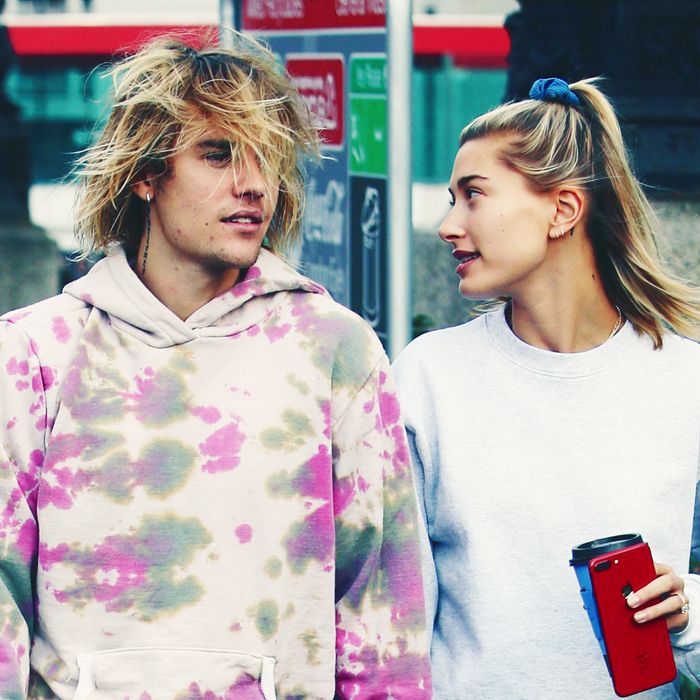 Photo: Beretta/Sims/Shutterstock
As you likely know, Justin Bieber and Hailey Bieber are married, two times over. Still, it seems, their married-ness isn't quite sinking in with everyone. "Justin Bieber takes on a 'Husband Role'!!" shrieked a recent Us Weekly headline, and I must say, it gave me pause. Justin Bieber is Hailey Bieber's husband. What does it mean to play the role of a husband when one is a husband? I am dying to know!
According to the Us Weekly source: "He was respectful and gentle in his demeanor and was very attentive towards Hailey and always had his eyes on her … He had his arm around her for most of the night and Hailey was equally as into Justin."
I see. Someone playing the role of husband will:
— Be broadly respectful
— Pay attention to and look at his wife
— Put his arm around her
— … ???
The event for which Justin assumed the husband role was a night out with his wife (played by Hailey Bieber) and the couple's parents, to "celebrate the grand opening of Black Star Burger sponsored by Guillotine Vodka." A beautiful occasion.