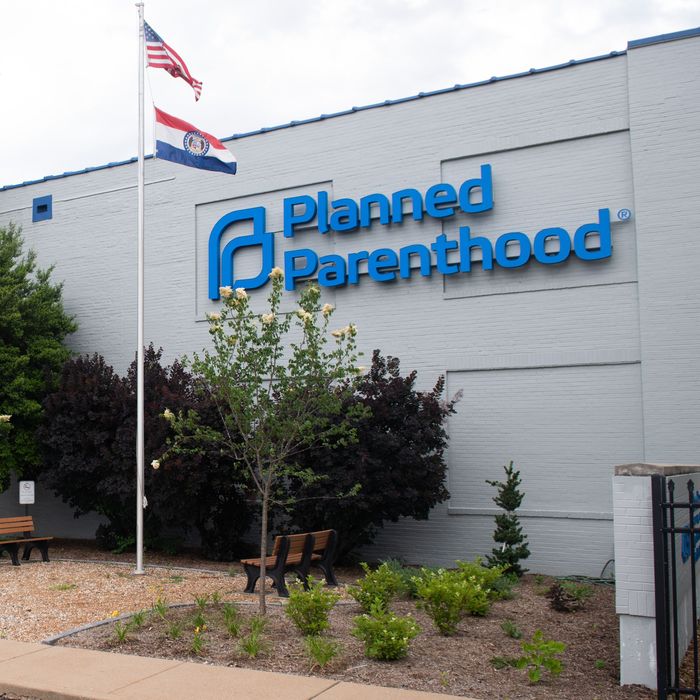 Photo: SAUL LOEB/AFP via Getty Images
This past year, the abortion rights of women throughout the country have been threatened by lawmakers hellbent on denying them the right of their own bodily autonomy. There have been a total of 26 anti-abortion bills passed in states such as Georgia, Louisiana, and Alabama, the last of which bans all abortion with no exceptions for cases that involve rape or incest. (The ban is currently temporarily blocked by a federal judge.) After noticing that one of the most-searched phrases on its website is "abortion near me," Planned Parenthood launched a new online tool called the Abortion Care Finder.
People who visit Planned Parenthood's website will receive information about the nearest abortion centers, as well as any state requirements they would need, after they input personal information like their age, zip code, and first day of their last period. According to Planned Parenthood, users had come to its website searching for information on getting an abortion in their area as well as different abortion methods.
"Like all of Planned Parenthood's digital tools, the Abortion Care Finder was built by listening to the people we serve and evaluating how visitors use our website, so we can get people the information they want and need to make their own health-care decisions as clearly and easily as possible," Ambreen Molitor, Planned Parenthood's senior director of the Digital Products Lab, said in statement. According to the New York Times, if the tool shows the nearest Planned Parenthood location to be more than 60 miles away, it will refer users to a map created by the National Abortion Federation that includes independent providers, though it has less detailed information than Planned Parenthood's built-in tool.
"The Abortion Care Finder uses technology to help put agency back in the hands of our patients," Alexis McGill Johnson, acting president and CEO at Planned Parenthood, said. "As politicians are increasingly trying to keep people from accessing care or even information related to their sexual and reproductive health, it's our duty to ensure people can still access health care and accurate, trustworthy information — no matter what."