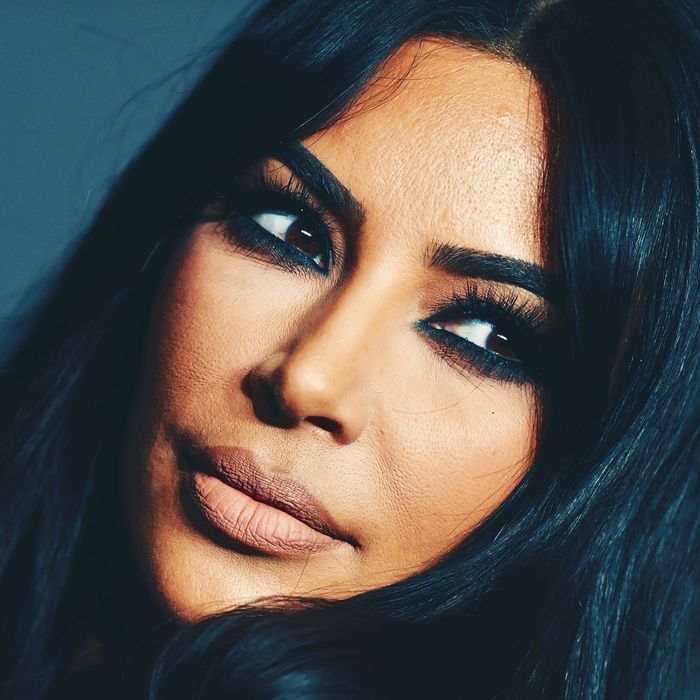 Photo: Axelle/Bauer-Griffin/FilmMagic/Getty Images
If the portal to Kim Kardashian West's psyche is through Instagram, then her post about Kris Jenner's birthday gift has torn the superego from its hinges.
Kim writes in a recent Instagram post that for Kris's 64th birthday, on Tuesday, she surprised her mom with a lunch in her and her siblings' childhood home, which she rented out for the day along with the many cars the family drove and even, when memory served, the appropriate license plates. Not only did she rent the space, she remodeled every detail of it to look like the home as it once was, inviting her entire nuclear family to laugh and weep in the womblike embrace of her memories. If you couldn't already tell, nothing about this experience was psychologically unencumbered. Everyone was crying the whole time, and Kim herself cried for days in the lead up to giving her own idyllic childhood to her mother as a gift. I picture it as as a mashup between Mommie Dearest and Tom McCarthy's Remainder.
The caption reads:
"I sent out invites with a location where we all met. When everyone arrived, I told them I had a surprise and this wasn't where we would be eating. I then gave everyone the REAL invitation and once everyone saw the address for where we would be going tears filled the room. I rented our childhood home. All of our memories live here especially with our dad. It's where each Kardashian child was born and made us who we are. Growing up, the home had the most ridiculous wallpaper and kitchen set! I remade all of our table settings, decor out of the same fabric and print as the wallpaper. We had lunch at the home as if it hadn't changed and we cried the entire time…. This was the most special, nostalgic day of my life and we felt my dad's presence enjoying this day with us! I kept it together and didn't cry the entire lunch even though I cried during the entire planning process. But at the end I went into my old bathroom, closed the door and cried so hard."
Look, parents' birthdays can be stressful. As someone who is attending her dad's 60th birthday celebration today, I recognize the immense pressure one might feel to live up to the occasion with a perfect gift and even more perfect execution (I panicked and got my dad a pet fish!!), but there's also such a thing as playing too many of your cards at once. Perhaps when one's life has been transformed into a television set, conjuring a bit of childhood scenery seems poignant and not extremely weird, but I would have gone with a tote bag from the Strand with a live fish in it, just saying.