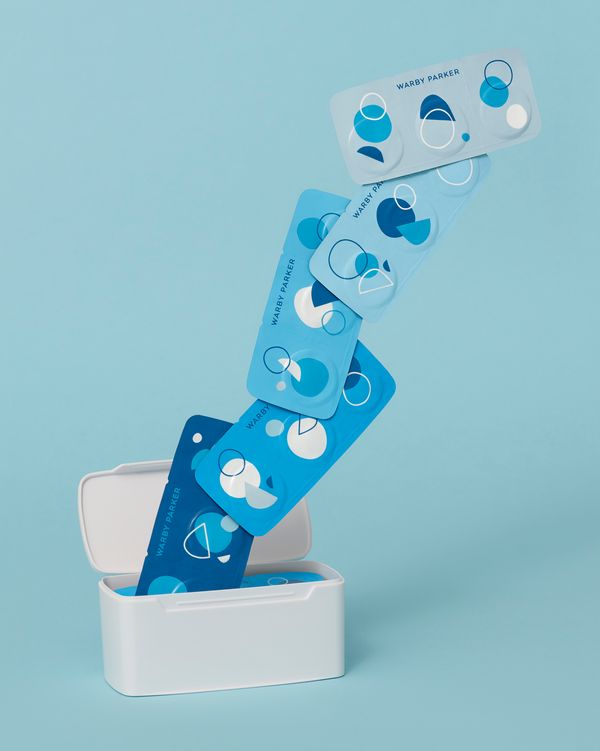 Photo: Courtesy of Warby Parker
Until now, Warby Parker has been known for eyeglasses and sunglasses, but this week the brand launched a line of daily contact lenses, Scout by Warby Parker. With any contact lenses, you ideally want to forget that you're wearing them in the first place. The brand's version promises that they're comfortable and breathable since they're made from a super-moist material that resists drying and was specially made for once-a-day wear. To make everything just a bit more convenient, each lens comes in a space-saving flat pack that uses almost 80 percent less packaging than traditional contact packs.
In the same way that you can demo Warby's eyeglass frames, you can request a six-day trial of contacts in your prescription for $5. Then if you're sold, prices start at $110 for a three-month supply that comes in a compact box made from recycled materials used in the lens manufacturing process. Shop the new Scout contact lens below.
If you buy something through our links, New York may earn an affiliate commission.