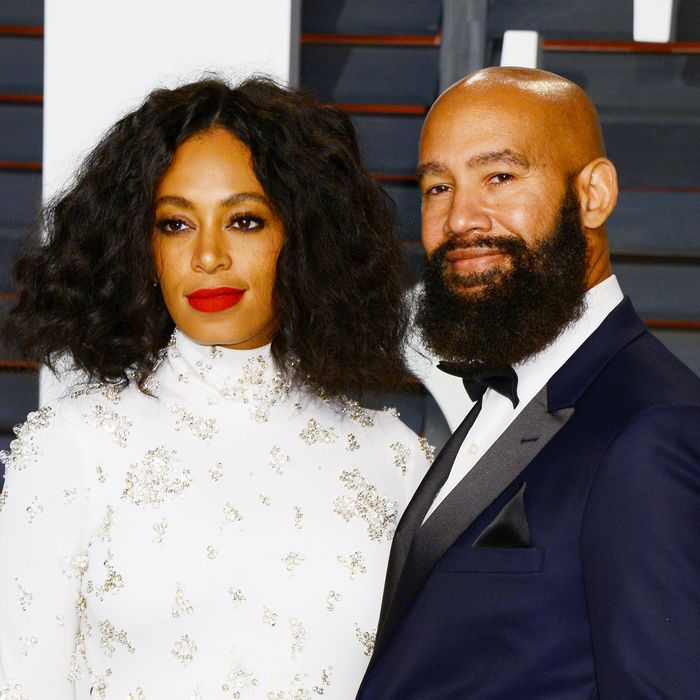 Photo: Broadimage/Shutterstock
Solange Knowles has taken to Instagram to announce in an all-lowercase caption (with one emoji) that she has split with her husband of nearly five years, Alan Ferguson. She did not give much detail, but said only that they had separated earlier this year.
In a very spiritual Solange-y way, and along with three stunning, dressed-down photos, the singer referred to changes in her life that had led to the breakup: "the past 2 years have brought me more physical and spiritual transition and evolution than ever before," she wrote. "ive lived my best and worst moments in front of the lens and gaze of the world since i was a teenager. ive always tried to live in my truth no matter how ugly or full of love it is." As of Ferguson, she said, "11 years ago i met a phenomenal man who changed every existence of my life. early this year we separated and parted ways, (and tho it ain't nan no body business 😭) i find it necessary to protect the sacredness of my personal truth and to live in it fully just as I have before and will continue to do."
The exes do not share any children; Solange shares a 15-year-old son with her first husband, Daniel Smith, whom she married in 2004. Knowles and Ferguson had an incredibly beautiful wedding ceremony in 2014 in New Orleans, Instagram posts from which remain enshrined in our collective memory. If you recall, she pioneered the wedding cape.