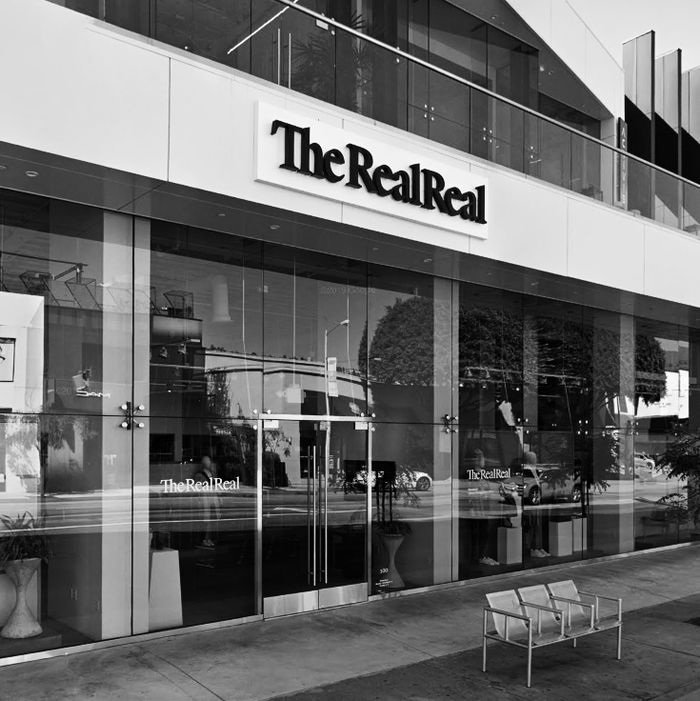 The RealReal.
Photo: Google
Two investigations into the company have shown that yes, there are fakes on The RealReal, the preeminent luxury consignment site. CNBC and The Capitol Forum have alleged that not everything on the site has been reviewed by an authentication expert, causing some customers to spend hundreds of dollars on what turned out to be mislabeled or counterfeit goods.
CNBC talked to dozens of employees and reviewed company documents that show that copywriters working at the company's warehouse have been tasked with authenticating some The RealReal items. The copywriters allegedly did not have formal training in authentication, which makes sense given that they were hired to write for the site.
In light of the investigation, which caused The RealReal's stock to plummet 11 percent, The RealReal CEO Julie Wainwright sent an email to consignors and customers with the subject line, "Our Pledge to You/A Note From Our CEO." It read, in part:
… the entire team at The RealReal works diligently seven days a week to ensure the highest standards in our authentication practices. We employ certified experts such as gemologists and horologists, luxury experts who have worked at companies like Sotheby's and Christie's, and brand experts who have worked directly for luxury brands. We are constantly and consistently training our teams, and evolving our technologies to ensure your items are the real thing. There is no resale company doing more to remove fakes, and put counterfeiters out of business, than The RealReal.
The varieties of fakes range from mislabeled designer goods to outright knockoffs. CNBC interviewed one woman who bought a mislabeled Loro Piana scarf for $537, which she believed was valued at $3,325 because of how the site labeled it. The scarf was Loro Piana, but the price tag left on it was from a woman's jacket that cost $3,325.
Another woman, Cherish Garcia, ordered a Prada dress, but when it arrived, she saw it was made with cheap fabric. Compared to her other Prada dresses, it was definitely a fake. "I think maybe they've just gotten too big and are not willing to put the time to really check each item," Garcia said to CNBC.
The RealReal has also come under fire for selling designer collaborations for Target and other mass-market stores as luxury goods. And Chanel has a lawsuit pending against the company for selling counterfeit Chanel goods, although, according to a former employee, all Chanel goods are sent to be authenticated by the official authentication team.
Chanice Parchment, a former employee, told CNBC that there's a hierarchy of what's sent to be authenticated by "experts" and what's authenticated by copywriters. Prada clothes and shoes were authenticated by copywriters, but the Prada bags and wallets went to the authentication team.
"It's so much product. It's really hard for someone to properly authenticate something when they're not probably the best qualified to be even doing that in the first place," she said. "And they're being rushed to hit a goal." An internal document revealed that the daily quotas were intense: 105 ready-to-wear items in an eight hour shift, 131 for a ten-hour shift.
In general, when you're buying consignment there's an element of "buyer beware." Your run-of-the-mill neighborhood consignment shop likely doesn't have a horologist in the backroom. The RealReal, however, really hammers home that everything, 100 percent of its stock, is authenticated. It's a huge part of the brand, which is a big business: according to MarketWatch, the company had 543,000 active buyers this quarter, with an average order price of $438. And if you're paying hundreds of dollars on an Hermès scarf, you reasonably don't want it to be authenticated by a copywriter who has 104 other items to authenticate before they go home.
Update: 11:30 a.m., November 11
The RealReal said in a statement to the Cut that "CNBC's report does not accurately represent the depth of our team's expertise and the thoroughness of our authentication process." The company called it's authentication process "rigorous" and "core to what we do and central to our brand … We stand behind both our process and authenticity guarantee, and will continue to provide a safe and reliable platform for buying and consigning luxury items."