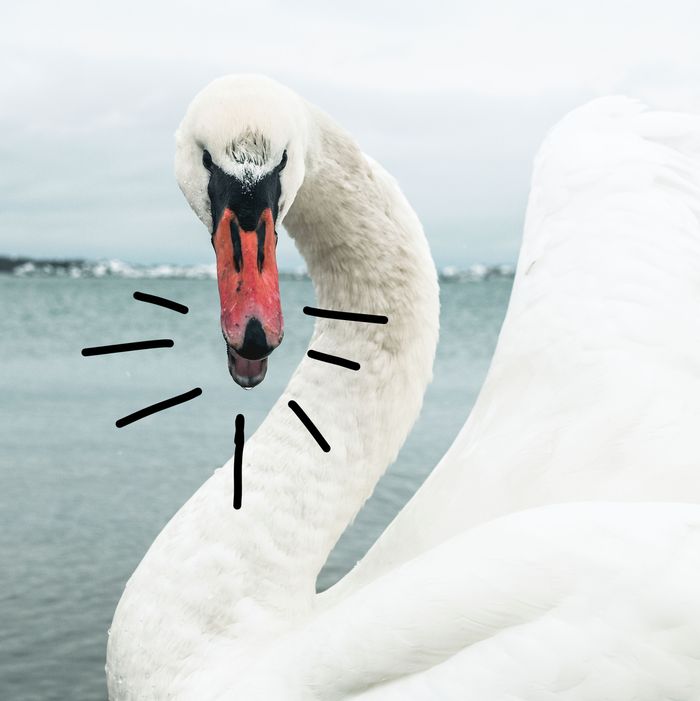 Photo: Johner Images/Getty Images/Johner RF
For most people, Untitled Goose Game is a viral game about a loud, goal-oriented goose who terrorizes the simple, faceless residents of a small, rural town in an effort to complete a series of tasks set for it by an unknown, unseen power. Playing as the goose, you must steal a groundskeeper's keys, throw a rake in a lake, trap a meek boy in a phone booth. For the residents of Kirk Hallam, Derbyshire, however, Untitled Goose Game is not just a fun game — it is a stark reality, and also the geese are swans.
According to the Telegraph, the swans in Kirk Hallam lord over the town's residents, regularly knocking on their doors, demanding bread. Not only that, they have taught their cygnets to do the same.
"I grew up in a house that faced the lake. Ever since I was little, the swans came doorknocking," Carley Holmes, 40, told the Telegraph. "They do actually physically knock as well [with their beaks]. They bang on the window using their beaks, or get a hold of the letterbox and bang on the letterbox."
As for those foolish enough to refuse the swans' demand, Holmes warned: "If you open the door and say no, they'll just keep knocking. They drive me crazy."
Still, unlike the residents of the untitled town harassed by the untitled goose, the residents of Kirk Hallam insist they are fond of the pushy swans.
"I wouldn't be without the swans," Holmes said, adding that others "have a special place in their hearts for the swans" and make a point to have bread on hand in their homes, should the swans stop by.
No resident has commented on whether the swans, like the goose, have managed to trap a shopkeeper in a garage, or set a table.