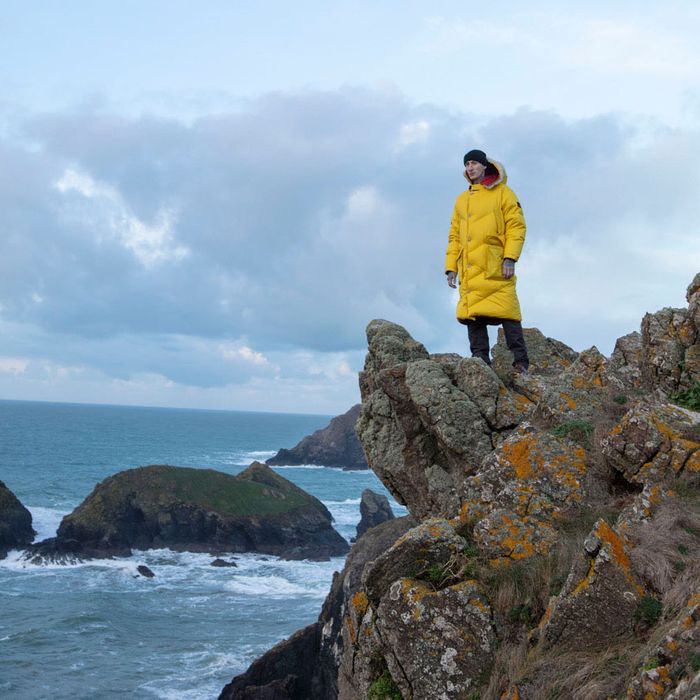 Photo: Courtesy of Woolrich
Puffer season may have started a little later than usual this year, but Woolrich marked its unofficial beginning on Wednesday night with an event celebrating the launch of its new collaboration with Griffin Studios, a carbon-neutral design firm based in the U.K.
Founder Jeff Griffin worked with the 189-year-old Italian-owned, Pennsylvania-born company to produce a collection that was equal parts stylish and ecofriendly. He partnered with a fabric manufacturer from Northern Italy, for example, on a zero-water production process. (A large amount of water is wasted during fabric dying, with a small yield.) They also partnered with Seaqual, an organization fighting marine pollution, to use fabric made from recycled plastic found on Spanish coasts, where 1,500 fishermen scavenge for litter, which is then transformed into 100 percent recycled polyester. The collection also incorporates Eco Ramar Cloth — a fabric composed of organic cotton and recycled Italian nylon. Of course, not buying a puffer coat is the most sustainable option, but if you need a new one, Griffin also produced a limited-edition "Second Life" collection made from dead stock, or leftover fabrics.
To top all that off, the collection is cozy and warm! Better yet, the coats are reversible, and can transform into a sleeping bag/poncho with the flick of a zip. Isn't that what we all really want out of our puffer coats, anyway? Anytime I wear my Woolrich puffer on the subway, I always find myself dozing off. Maybe next time I'll zip myself up and take a nap until it's summer again.
The Woolrich Sustainable Collection will be available October 18 worldwide at Woolrich stores, woolrich.com, and select retailers worldwide.