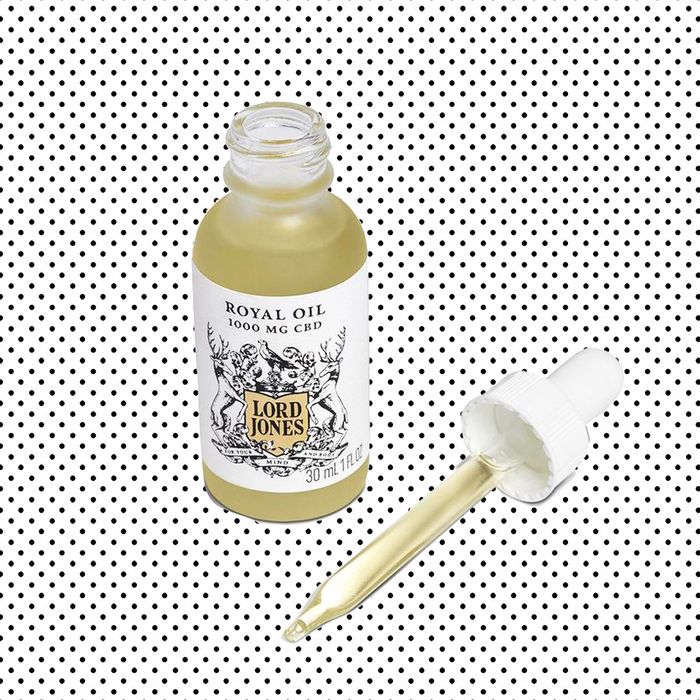 Photo: Courtesy of the Retailer
Lately, I've been keeping a bottle of Lord Jones's CBD tincture in lemon or peppermint within reach in case I need a mood check. But sometimes you need the strong stuff, whether it's for a good night's sleep or because your mood really needs a check. Lord Jones Royal Oil is for those occasions — one drop contains four times the amount of what's in the tincture (approximately 40mg of CBD versus approximately ten).
Things get more interesting when you read the directions on Royal Oil's label: "Shake well. Apply and massage into skin." Straightforward enough, but the next line reads, "To use as a tincture, place desired amount under the tongue, hold for 60 seconds." It's an ingestible and a topical, made to soothe both your skin and your mind.
Which makes it an ideal gift for both CBD veterans and newbies, who can decide whether to put it on their faces or under their tongues. One of my friends does both. She uses on her face every night, but also often mixes a few drops into her other products if she "wants to boost them with the power of CBD." And despite being a denizen of Los Angeles, she hates driving, so she keeps a bottle in her car's cupholder for those moments when the traffic gets to be too much. If only subway car seats had cupholders, too …
If you buy something through our links, New York may earn an affiliate commission.