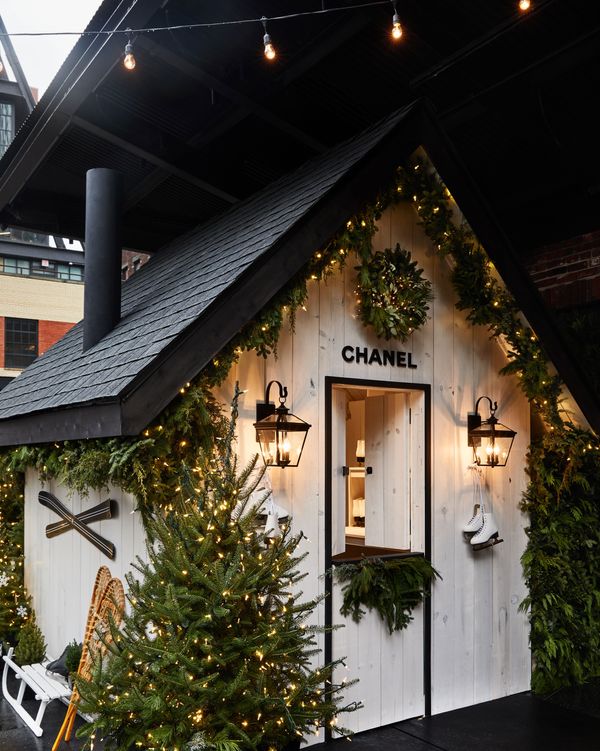 Photo: Courtesy of the retailer.
Inspired by their recent snow globe–themed holiday campaign starring Lily-Rose Depp, Chanel is hosting a winter celebration, "Chanel No. 5 in the Snow." To celebrate the holidays, Chanel has set up a wintry destination, featuring ice skating, hot chocolate, festive treats, and plenty of photo opportunities (feel free to hashtag "#chaneln5inthesnow").
The event, which honors Chanel's iconic No. 5 fragrance, is free and open to the public at The Standard High Line this Thursday, December 12, to Sunday, December 15, from noon to 10 p.m. Starting December 11, the brand will be debuting a snow-globe themed augmented reality experience via via Chanel's website and on Snapchat.