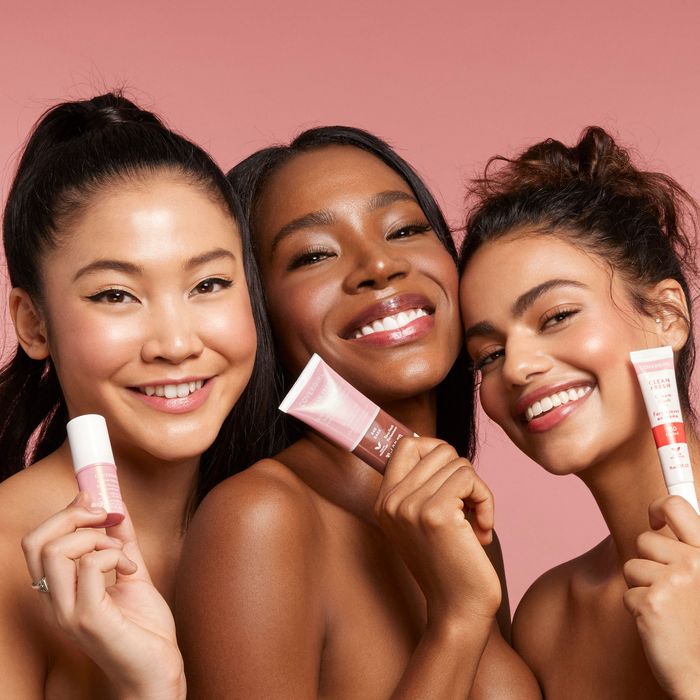 Photo: Courtesy of Covergirl
Everyone is cleaning up their beauty routines these days. If you're lost and confused about where one even finds such a broom, don't worry, it's about to get a whole lot easier. Today, CoverGirl launched Clean Fresh, a collection of clean makeup that conveniently lives in the places you already shop (currently Ulta, Amazon, and coming very soon to 2020 drugstore aisles near you) so you don't have to embark on a quest.
Clean Fresh is exactly what it sounds like: Four products that are cruelty-free like all their CoverGirl counterparts in addition to being 100 percent vegan, free from talc, parabens, sulfates, formaldehyde, phthalates and mineral oil (Clean). They also make you look and feel very fresh (Fresh), because this collection is the epitome of easy and breezy. All you really need are your fingers and a regular-sized bag to create an airy look on the go.
There's Skin Milk, a sheer coverage foundation with tinted moisturizer vibes that gets you nice and glowy; a hydrating Lip Oil that gives your lips the perfect je ne sais quoi sheen, like you've never been dehydrated a day in your life; a Cooling Glow Stick that comes in four luminating shades, one of which is transparent, should you just want to look moist (you do); and a moisturizing, long-wear Cream Blush should you need to look alive and well in addition to dewy.
We're all probably suffering from an acute case of sticker shock this time of year, so perhaps the best news is yes, you can afford clean makeup, even the week before Christmas. Every product in the collection is a heart-warming $12 or less which should get your spirits back up to "high" or somewhere kind of close. You can even shop three of them now from the comfort of your cozy computer screen.
If you buy something through our links, New York may earn an affiliate commission.