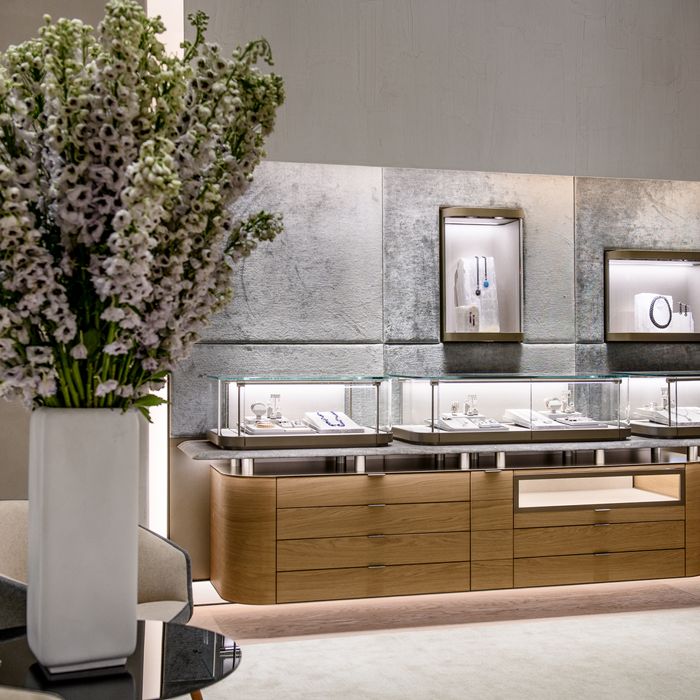 Photo: Zach Hiilty/BFA.com
Midtown Manhattan has added another jewel to it's sparkling crown of luxury stores. David Yurman, the brand best known for cable bracelets and statement chains, has opened a three-story flagship on 57th street.
The modern store blends old-school jewelry store vibes (glass cases and suited salespeople) with a mid-century modern look that'll be familiar to anyone who has spent a day shopping in Soho. Shearling chairs, leafy plants, and modern organic tables all point toward a place where you can sit a while and pick out some heirloom jewelry pieces. There are even wireless charging stations and mobile checkouts throughout the store. The impeccable design hints at the brand's origins, after all David Yurman stared out as a sculptor, which is evident in his jewelry.
The flagship features anything you could want from the brand — engagement rings, bangles, watches, men's jewelry — as well as some limited-edition pieces you can only find in store. So if you're in the market for something special this Christmas, head over to 57th street.