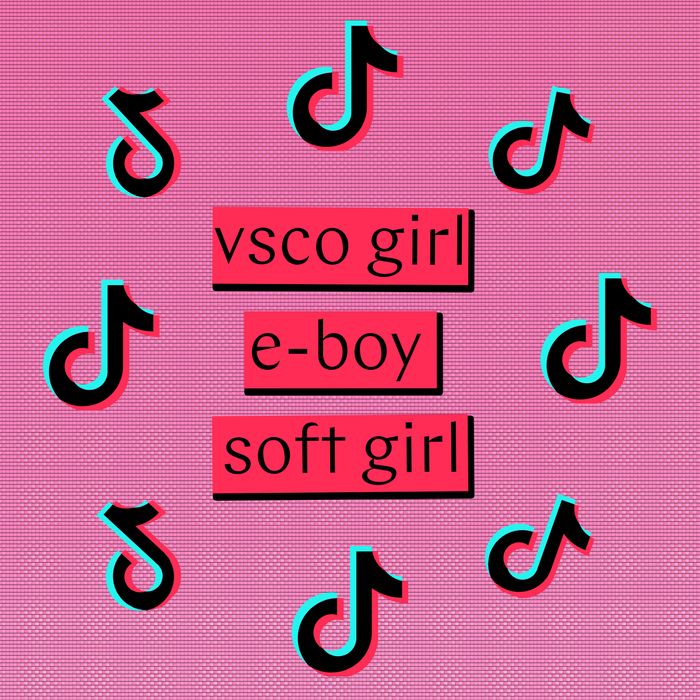 Listening to someone talk about TikTok can feel a lot like being in a foreign country where everyone is under 30 and speaks their own language. What's a "vis-co girl?" Or is it "vos-co?" And why is she making noises like that??
When Google released its "Year In Search" results on Wednesday, it became clear that a lot of people were confused by TikTok terminology in 2019. Personally, I felt like I got hit on the head and woke up 100 years old, completely unaware of what the teens are talking about, or why Dixie is fighting with Charli and if they're actually Amish. But I am not alone. Terms that were popularized on the video-sharing app this year, like "VSCO girls" and "e-boys," were among some of the most-searched on Google.
"What is a VSCO girl "was the second most-searched inquiry of 2019, preceded only by "What is Area 51," beating both "What is Momo" and "What is a boomer." (If aliens were smart, they'd get on TikTok.) TikTok terms also dominated fashion and style-related searches this year as well, specifically those for outfit ideas. These outfit ideas then trickled down into "How to" search categories, with high traffic for "how to make a scrunchie," for example, which is a popular VSCO girl accessory.
Top Fashion Style Searches
camp style

egirl style

eboy style

steampunk style

Harajuku Style

preppy style

yankii style

vintage style

VSCO girl style

Emo style
Top Outfit Ideas Searches
egirl outfit

eboy outfit

soft girl outfit

biker shorts outfit

VSCO girl outfit

Dickies outfit

white jeans outfit

Fila outfit

Champion outfit

leather pants outfit
The term "VSCO girl" refers to a photo-editing app outside of TikTok, but it quickly became a popular hashtag on the platform, with users offering their own, oftentimes mocking, takes on what it means. Terms like "e-boy" and "e-girl" also existed beyond TikTok — they originated before the app was even invented — but they were given new life by a new generation this year.
By contrast, last year's top fashion and style search terms had nothing to do with TikTok. Instead, it was more focused on names like Meghan Markle, and whatever was trending on the runways, like '80s style. Fashion trends have always been defined by some combination of aristocrats, designers, and whatever is happening on the street. Over the last decade, social media has become a huge part of that equation, with influencers, well, influencing trends as well. Now, it's clear that TikTok has just as much of an impact, especially on how Gen Z wants to dress. Even brands like Celine are getting on board, casting TikTok stars in their campaigns. Can you imagine Hedi Slimane Googling "What is a VSCO girl?" This is the future I want.