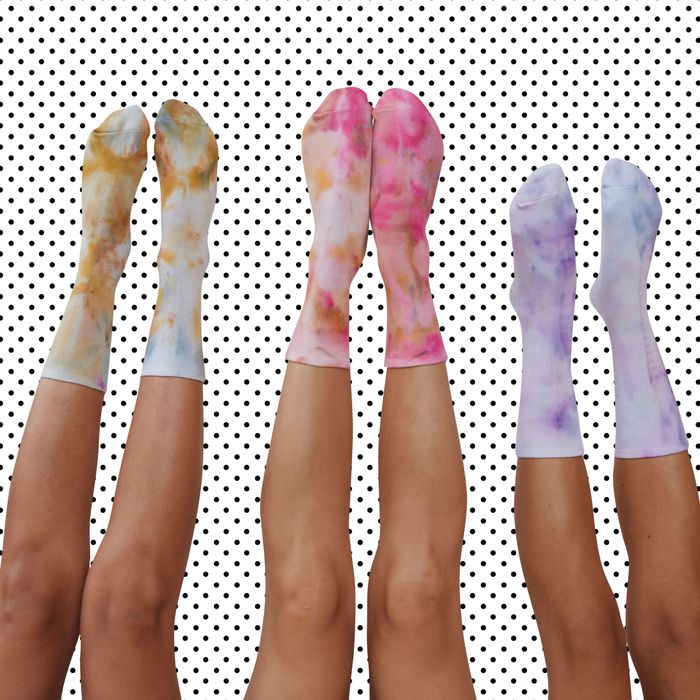 Photo: Courtesy of the Retailer
I love socks, especially ones that hit right between the ankle and the middle of your calf. I wear socks in the summer with sandals; I wear them walking around my house on cleaning day; in winter, I wear two on each foot. Cozy ankles are key to my happiness.
So obviously, I feel like socks are a good gift. They get a bad rap for being boring, but when done right, they can make someone really happy and even carry some sentimental value. The key is to make them both practical and indulgent — the kind of socks you could wear with heeled sandals to a holiday party.
These hand-dyed organic-cotton socks are made in New York City by Venezuelan artist Cassandra Mayela. I like them because the fusion of colors works well with just about anything you wear. They come in a three-pack with a variety of hues, so your gift recipient can choose between more toned-down and more showy options. And they're soft, breathable, stretchy (so they won't leave marks), and one size fits all.
If you buy something through our links, New York may earn an affiliate commission.