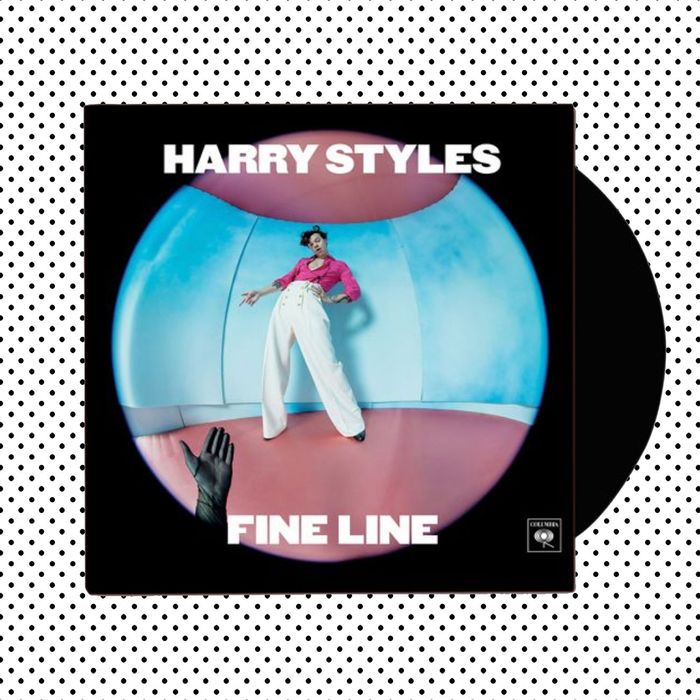 Photo: Courtesy of the Retailer
Pearl-wearing scamp Harry Styles had a major year in 2019. He hosted SNL, made wide-leg pants a thing, did a lot of mushrooms, rescued a fish, and released his second album. Fine Line, which came out earlier in December, is a druggier, sexier continuation of the Mick Jagger–inspired solo career Styles kicked off with Harry Styles in 2017. Poppy singles like "Adore You" and "Lights Up" give way to a psychedelic pop exploration of broken relationships, jealousy, and sex. It's compulsively listenable even if you were never a die-hard One Direction fan.
Given that Styles is leaning heavily into some '70s California vibes, the best way to give someone the album as a gift is probably on vinyl. Beyond just the music, the gorgeously shot Tim Walker cover is Bowie-esque aesthetic perfection — a perfect addition to any home. And if that's not convincing enough, the vinyl includes a foldout of more of Walker's stunning naked photos of Styles, including a huge poster. Horny for Harry has been our 2019 motto, so why not share the joy this holiday season?
Sure, it's last-minute, but if you buy it today and choose rush shipping, Urban Outfitters can get it to someone you love by Christmas.
If you buy something through our links, New York may earn an affiliate commission.