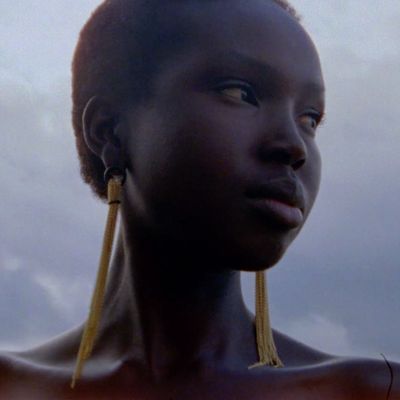 Photo: Sam Rock/Courtesy of Givenchy
Fashion campaigns are usually supposed to be fantastical, not relatable. But Givenchy's pre-fall 2020 campaign video manages to do both. The models "embody the universal need to escape from an ultra-urban setting," the brand said in a press release. Who can't relate to that? Clad in head-to-toe Givenchy, the models look up to the sky in longing, and they escape the city in the best way they know how: with a determined stride on a catwalk toward an oasis of water.
Considering the collection is an ode to Iris, the Greek messenger goddess who traveled freely between sea and sky, the Greco-Roman setting makes a lot of sense. The models also wear billowing materials that catch the wind as they move toward the waterfront. There's a lot of waterlike, muted colors, dark floral prints, and surfing-inspired shapes that contrast the urban environment. Watch the campaign video, co-directed by Sam Rock and Gregoire Dyershot, and images below.