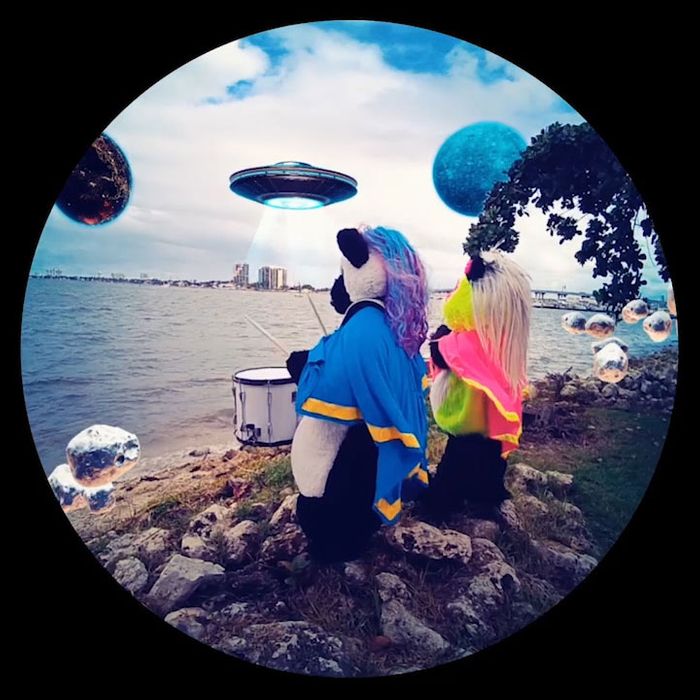 Photo: Courtesy of Gucci/Snap Inc.
Director Harmony Korine has spent the past decade giving us his unique vision of Florida.
In 2012, he gave us Spring Breakers, starring Selena Gomez, Vanessa Hudgens, and Ashley Benson as college students on a reckless vacation down south, where they meet a local drug dealer named Alien, played by James Franco in cornrows. This year past year, he gave us The Beach Bum, with Matthew McConaughey playing, well, a beach bum. Both films ooze with neon, flesh, and bad decisions. You don't envy the main characters, but you do sort of envy their Florida energy, which is sunny, unhurried, and a bit off. (Okay, a lot off.)
There couldn't be a fashion brand more aligned with Harmony Korine's eccentric, color-happy vision than Gucci right now. Which is why it was not a surprise to see the director sitting front row at the brand's spring 2020 runway show during Milan Fashion Week in September. Korine has also photographed Gucci campaigns and is now part of a joint collaboration with Gucci and Snap Inc. on a pair of sunglasses with built-in cameras.
Designed exclusively for Art Basel Miami Beach 2019, the Spectacles x Gucci by Harmony Korine will be unveiled at a party in Miami on Wednesday night, where Korine will premiere Duck Duck, a short film shot using the glasses. It's hard to imagine anyone wearing them casually, but Moondog definitely could.
Watch the trippy short film for yourself, below.