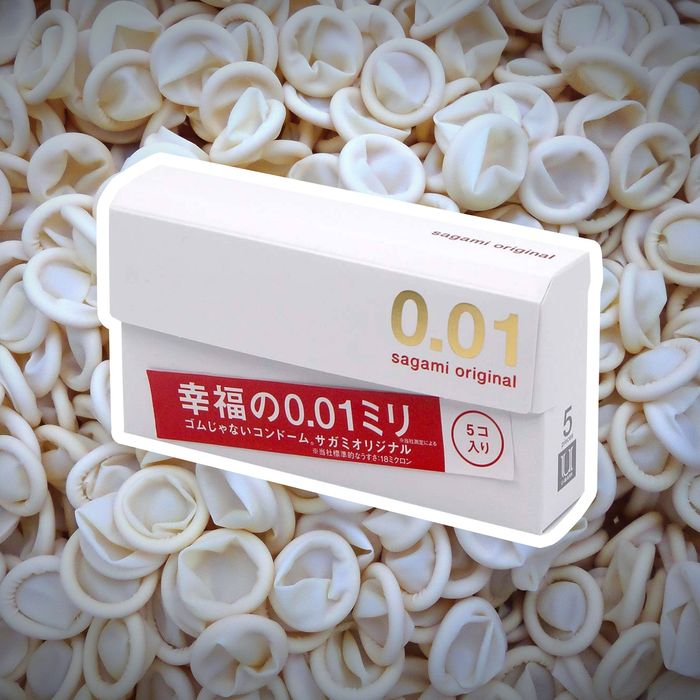 Photo: Khairul Azha Abu Bakar/Getty Images/EyeEm
I never considered condoms to be anything other than necessary at best, and annoying at worst. They're always sort of smelly and irritating, and while I've tried a fair few, I figured I'd never find one that was more than fine, let alone actually nice.
That was until I came across Sagami Original 0.01, a Japanese condom that has been around since the late '90s. Japanese condoms have a long history of quality and innovation, but Sagami led the charge in the research and development of polyurethane condoms, a kind of tough polymer that's an alternative to latex.
Let me tell you about these condoms. First, they are extremely, extremely thin, practically transparent, like a peel-off face mask or a bubble. When the last iteration of the 0.01s were released in 2013, they were actually hailed as the world's thinnest condoms, a record that has yet to be beaten. As such, they absolutely devastate the ziplock bags that Durex passes off as barrier protection. And contrary to Durex and other popular latex brands, Sagamis are completely odorless (while I don't have a latex allergy, I am allergic to my vagina smelling like a tire store). Lastly, they're sweet-looking — instead of those seedy little ramen packets you're used to, Sagamis come in cute white tubs: You just peel the lid off and go.
So this year, I advise you to invest in this tiny but meaningful luxury. Ordering them from the U.S., they'll be pricier than your drugstore brands — around $30 for 10 condoms — but I promise you, it's well worth it.
If you buy something through our links, New York may earn an affiliate commission.