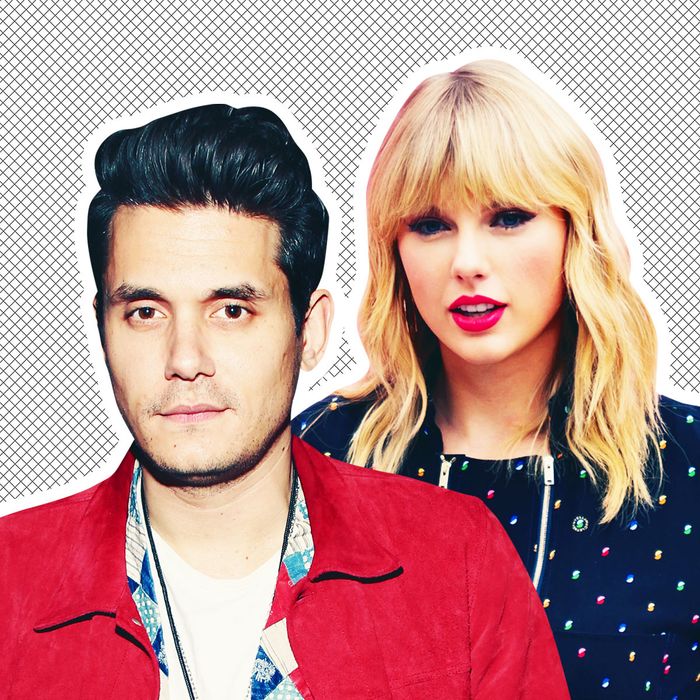 It brings me no pleasure to admit that a man is correct. This is an unfortunate situation, but we have to remain honest with ourselves and others if we're going to maintain the upper hand. That said, I need to tell you that John Mayer is right about Taylor Swift's titular Lover single, "Lover."
The song begins, "We could leave the Christmas lights up 'til January / This is our place, we make the rules." It goes on to tell the story of two lovers cohabiting in love, and it is, of course, a wonderful song to sing to your dog. It also tells the story of what absolutely every single person does with regard to Christmas lights if they choose to hang them: leave them up 'til January.
"Love the song," Mayer said on November 18, on Current Mood, the Instagram Story–based talk show he hosts. "I really like the song. I get a little chuckle because she says, 'We can keep the Christmas lights up 'til January.' And I go, 'You're insane. Everyone keeps their Christmas lights up until January.'"
He's right. In the song, Swift continues, making an arguably even smaller concession, singing, "We could let our friends crash in the living room / This is our place, we make the call."
And indeed, two months after John Mayer first pointed this out, Swift herself agreed that the "January" decision is not something out of the ordinary. "I had toyed with the idea of 'We could leave the Christmas lights up 'til April,'" she said in an interview for the New York Times' "Diary of a Song." But she ultimately decided against it, instead showcasing the striking ordinariness of living life with a chosen mate. "It's not about that being a crazy thing," she said. "It's about how mundane it is."
Uh-huh. Much like (please sing to the tune of "Lover"): We can do our laundry when it's dirty … or … We can fix the pillows on the couch to look nice … when company is coming over.
Taylor Swift, I'm begging you: Please make more daring decisions about what you do in your apartment. It can be anything you want. Prop up a spooky skeleton and just leave him there all the time. Let your friends eat pizza for breakfast. It's okay. In fact, I'd "lover" it if you did. ;)