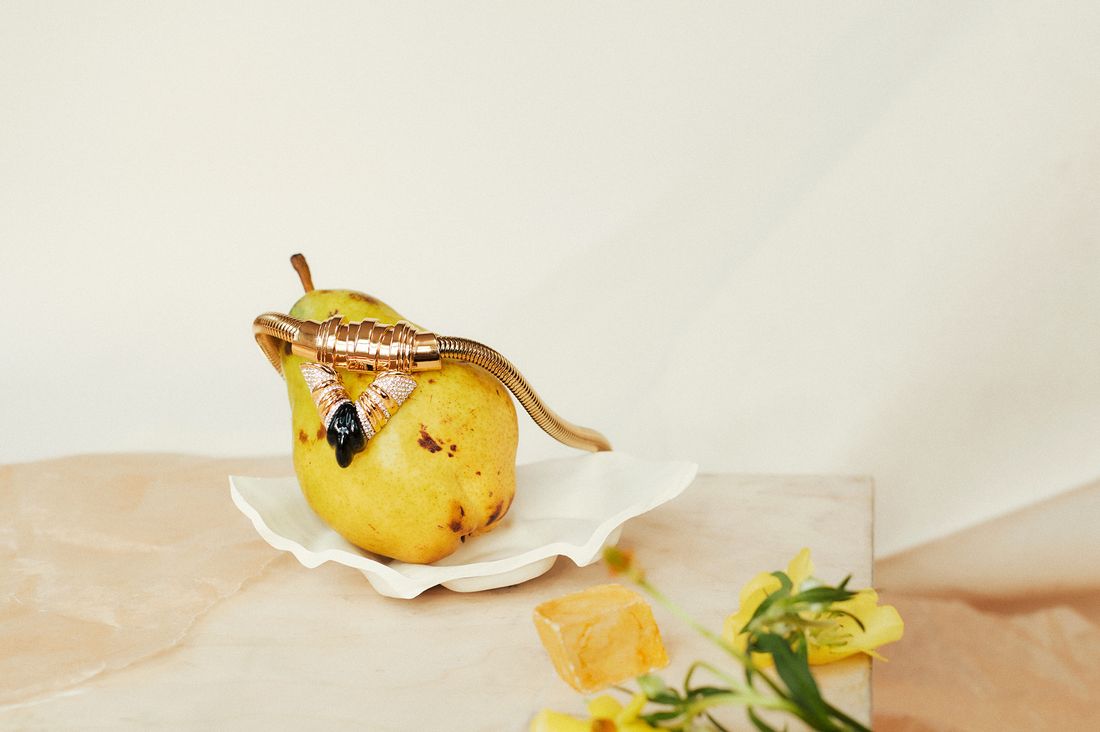 Photo: Ester Grass Vergara
Fashion is always peering into the future. We already know what the hot new trends will be in six months because they've already walked the runway.
This year, it looks like we're going to see a return to the classics — those pieces your grandma had and your mom had and you now want as well. This may seem like a strange vision of the future; where are the robots, the flying cars, the privacy violations? But it makes some sense. Customers are arguably more conscious of their clothes piling up in landfills, so they're looking for pieces that are timeless and well made, like a good warm coat or a solid bag. (As opposed to one that's, say, teeny tiny and impractical.) Of course, a lot of these so-called classics are prohibitively expensive, so there will also be a spike in the vintage market (fashion prophet Virgil Abloh agrees), along with new vintage-looking pieces like this Louis Vuitton gold necklace, which looks like a family heirloom.
Aptly called the Great Essential Necklace, this piece is a new addition to the longstanding Essential V jewelry collection. A thick snake chain is joined with a massive V motif of crystal strass and black enamel in a nod to the brand's name. This necklace is anything but casual — you could definitely knock someone out with it — and it will surely stand the test of time.
Shop the Story