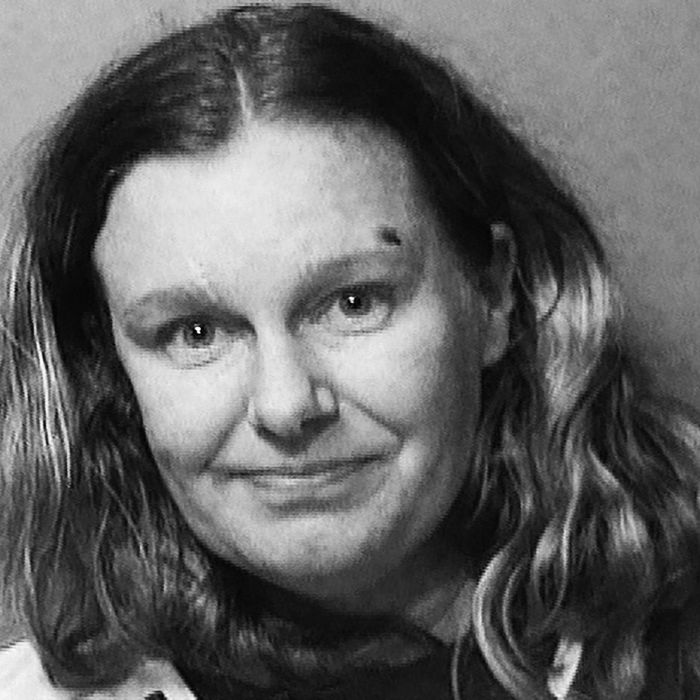 Nicole Marie Poole Franklin.
Photo: Uncredited/AP/Shutterstock
On December 9, an Iowa woman went on what law-enforcement officials have characterized as a violent, "hate-filled" rampage, the New York Times reports. Last week, the woman, Nicole Marie Poole Franklin, was charged with attempted murder after admitting to police that she ran over a 14-year-old girl because she thought she was "a Mexican." In the week since, she's recieved additional charges in connection with two additional crimes she is suspected of committing the same day as the first attack: another hit-and-run involving a child, as well as a tirade, which police are calling a hate crime.
Below, here's everything we know about Nicole Marie Poole Franklin's alleged crimes, as well as the charges she's facing.
On December 9, Franklin was arrested a gas station after going on a racist tirade.
At approximately 6 p.m, police arrested Franklin, 42, at a Conoco gas station in West Des Moines, after she allegedly stole merchandise and yelled racial epithets at those in the store, the Times reports. According to a police report, she stole a bag of peanuts, an ice cream cone, and a beef jerky stick. (Police did not announce charges that day.)
Last week, Franklin admitted to hitting a 14-year-old girl with her car because she thought she was "a Mexican."
On December 19, while Franklin was being held at the Polk County Jail in connection with the tirade, police used surveillance footage to link her to a hit-and-run committed against a girl on December 9, around 5 p.m. According to a news release from the Clive Police Department, Franklin told the police that she deliberately struck the 14 year old — identified as Natalia Miranda — with her Jeep Grand Cherokee because she believed that she was "a Mexican." After "[running] the girl over," who was on a sidewalk near her middle school, Franklin allegedly fled the scene. Following Franklin's statement, police charged her with attempted murder. (According to police chief Michael G. Venema, Franklin also made "a number of derogatory statements about Latinos to the investigators" during questioning.)
According to KCCI-TV, Miranda was taken to a nearby hospital following the hit-and-run, where medical officials concluded that she had sustained a concussion. She was discharged after two days, and is currently home with her family; doctors expect her to make a full recovery. Still, Miranda told the TV station that after waking up from the attack, "Sitting up was the worst pain I've ever felt."
Now police say Franklin committed an additional hit-and-run on the same day.
On December 23, police announced that Franklin had been charged with a hate crime over the gas station tirade, as well as attempted murder in connection with yet another hit-and-run against a child on December 9. According to police, witnesses say that Franklin accelerated her SUV into a 12-year-old black boy near a Des Moines apartment complex at around 4:45 p.m.. Per the Times, the boy suffered minor injuries.
Though Franklin admitted to the first hit-and-run, she has not made any statements to investigators about the boy. As a result, police have not yet named an official motive, though Des Moines Police Department spokesman Paul Parizek told the Des Moines Register that the "the hate-filled motivation is apparent."
"The collective voice of metro law enforcement, and the communities we serve, is sending the message that if you commit biased-based crimes, we will charge you with the most serious offense applicable, with the most severe consequences," Parizek said.