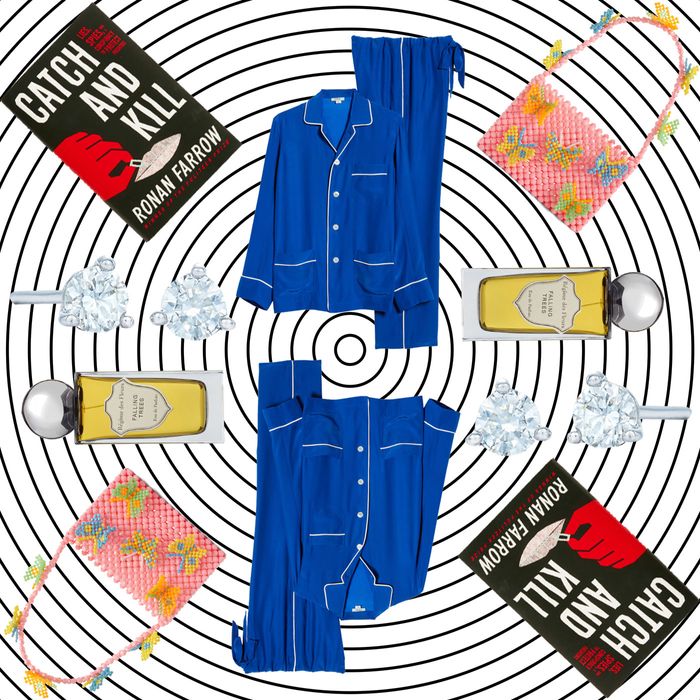 Photo: Courtesy of the Retailers
What do RuPaul, Mary J. Blige, Grace Coddington, Bill Nye, Simone Rocha, Amy Sedaris, and Chloë Sevigny have in common? If you answered "Good taste in holiday gifts," you'd be right.
For an online pop-up shop called Best Gift EVER, Nordstrom asked some of its favorite celebrities to recommend presents. The gifts range from home goods and beauty products to fun knickknacks like stuffed animals and coloring books. You can see them all here, or filter them by celeb if you're really only interested in, say, what Bill Nye the Science Guy is getting all of his friends.
What makes the list even more special is the one-of-a-kind personal items and experiences from each curator, ranging from custom Nikes from Mary J. Blige to tea with Chloë Sevigny, with all proceeds going to Big Brothers Big Sisters of America and the Hetrick-Martin Institute. Below, we pulled out some of the best picks, with explanations from each person.
RuPaul
"Light up the night with the glow of Mama Ru."
Mary J. Blige
"These are elegant and will definitely make an impact on the special person you give them to. Any woman in your life would love to open these up as a holiday gift!"
Grace Coddington
"A luxurious way to sleep, and they can be worn anytime, including to a black-tie event — I do!"
Bill Nye
"I've met people who do not have a collection of beaker mugs. I know, it's weird. Perhaps these will enable your friends to enjoy their beverages more thoughtfully."
Barbie Ferreira
"I recently discovered her handbags and accessories. I just love the color and the beads."
Simone Rocha
"This pearl hair clip has become a Simone Rocha signature piece that works with all the collections. It is a special item that is perfect to wear on Christmas Day."
Mel Ottenberg
"These Bose headphones are for those who like high-ticket, extremely loud, and noise-cancelling headphones as much as I do. I can't live without my pair. As a silver-haired guy, I can say they look great with silver hair. Get some extra cords as stocking stuffers to really hit the home run."
Stretch Armstrong
"I know firsthand that getting men to care for their skin isn't the easiest thing. Thanks to my better half, I now appreciate a hydrated, healthy face, particularly when traveling on airplanes and moving between drastically different climates."
Amy Sedaris
"It's the best coloring book out there. I have given this as a gift for a long time."
David Sedaris
"Who doesn't need one of these? I keep tip money in mine."
Chloë Sevigny
"Ronan Farrow has proved himself to be an indispensable whistleblower in the movement to remove toxic predators from our society. A must-read."
Jen Brill
"This beautiful scent is just like taking a long hike through Muir Woods, but it's in a gorgeous bottle and boots are optional."
Olivia Kim
"Practical necessities always are the best gifts. And who doesn't need a fresh pair of perfectly ribbed socks in beautiful colors to start off the new year on the right (and left) foot. Get it? Oh, and the box is so dreamy — you can save small keepsakes in it!"
If you buy something through our links, New York may earn an affiliate commission.