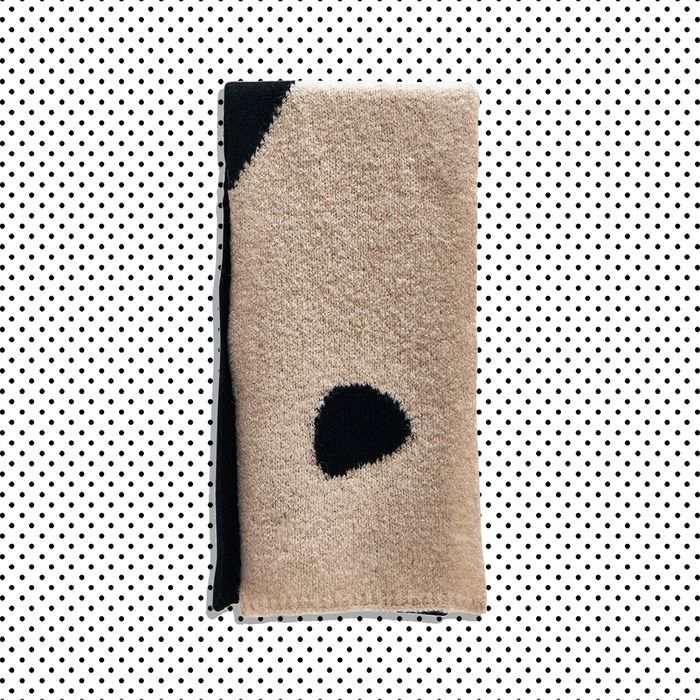 Photo: Courtesy of the vendor
You know winter fatigue: It usually hits during the third or fourth blizzard, when the enchantment of wandering through a snowy wonderland wears off and all you can think about is how hellish your commute will be. In times like these, getting dressed becomes a matter of function over fashion. Kitten-heel booties? Better luck next time; it's all clunky snow boots from here on out.
There are a few ways to fight this ennui: Book a vacation, get a colorful coat that'll make you happy, or buy some playful accessories. The scarf above, from editor favorite Paloma Wool, will give anyone a boost of joy necessary for making it through the winter. Thanks to its neutral palette, it'll go with most coats, from sporty puffers to classic wool peacoats. And since it's made of wool and alpaca, it'll be soft against your skin while keeping your neck warm.
Like most people, I'm always reluctant to splurge on items I really need, even though buying a basic black scarf or beanie is never any fun. But I'd have no problem dropping $90 on an item that will bring me joy every time I drape it around my shoulders — and that goes double when it's a gift for someone else. Trust me: Every time your giftee is stuck waiting on a freezing subway platform, they'll snuggle up in this and think of you fondly.
If you buy something through our links, New York may earn an affiliate commission.