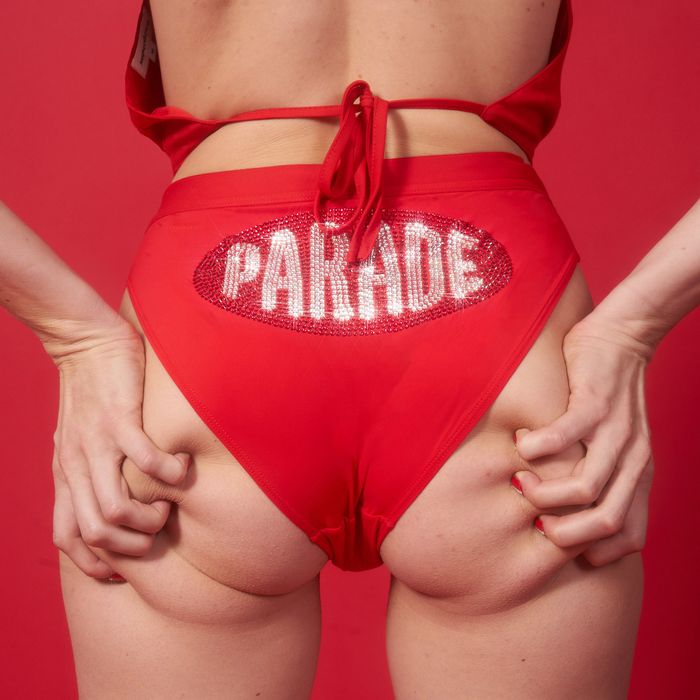 Photo: Courtesy of Parade.
In our brave new post-Victoria Secret world, underwear brands that are inclusive of all races and body sizes are popping up all over. One of these is Parade, which is based in New York City and describes itself as "Gen-Z expressive." The brand carries underwear made of recycled materials; sizing goes up to 3XL. The 22-year-old founders, Cami Tellez and Jack DeFuria, have made advocating for sex education and regularly donating to Planned Parenthood into two of their causes.
Clearly, this thoughtful approach is striking a chord — over 70,000 people signed up for Parade's wait list prior to launch in late October. Now, Parade has partnered with Swarovski on a new collection with a diverse campaign. Even if sparkly outfits this time of year aren't your thing, the glitzy underwear should put you in the right spirit (each brief has over 1,029 Swarovski crystals).
"Our collection with Swarovski demonstrates that Parade's mission isn't to deny the sexuality of women that's brought to light in the visual language of underwear, but rather to celebrate it in its full brilliance," Tellez said in a statement.
The collection includes a limited-edition Parade logo hoodie with Swarovski crystals for $118, and a brief set for $68 that includes a red brief with Swarovski crystals, a fuchsia brief, and a black brief. See some of our favorite images from the campaign below.