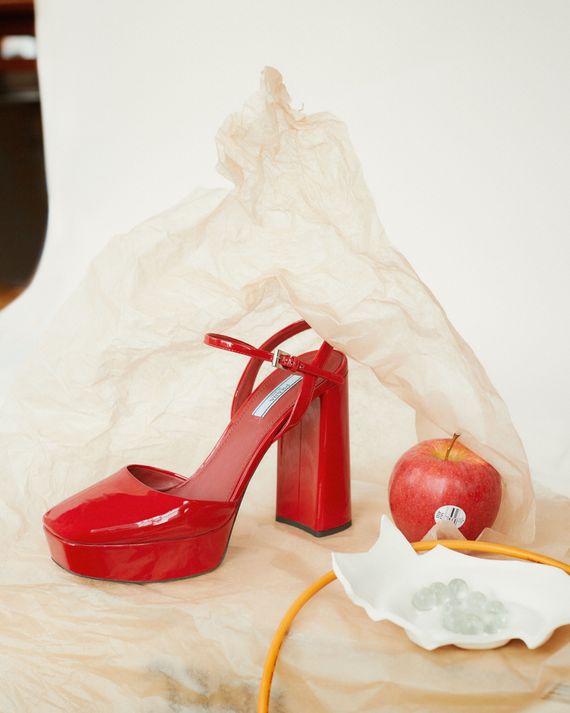 Photo: Ester Grass Vergara
Like a classic red lip, a pair of patent leather red high heels will never go out of style. That said, the size and shape of the heel tends to change along with whatever trend is walking the runway. In the '90s, heels were chunky. In the aughts, they were skinny. And now the pendulum has swung back again, making the time ripe for a pair of cherry-red Prada platforms.
Like the rest of the Resort 2020 collection, these heels are a radically simple color and silhouette — real crowd-pleasers, like a juicy red apple or a package of Twizzlers. But you know they're Prada, and not, I don't know, H&M, because of their bold solid heel and square toe.
Mrs. Prada is always practical and a little bit strange with her design choices. Square toes, for example, don't exactly scream "sexy." On the runway, these shoes were worn with chunky ankle socks and boiler suits. But that's the Prada kind of sex appeal: sweetness mixed with severity.
I want to know more about the woman who has these shoes in her closet. Where is she going? What doors is she kicking down with her square toes? What dance floor is she stomping on in her chunky heels? Now that it's the holidays, I'd like to imagine that she's Mrs. Claus, letting loose after a long day in the shop.
Shop the Story