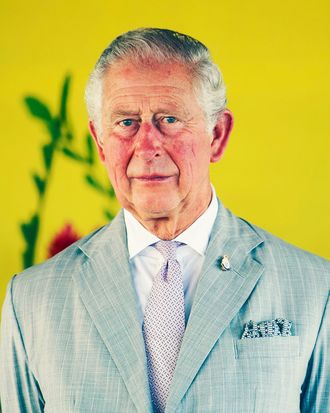 Prince Charles, the eldest son of Queen Elizabeth II and the U.K.'s monarch-in-waiting, reportedly wants to slim down the royal family to its "core" members. The Daily Mail reports that upon assuming the crown, Charles wants to strip titles and royal duties from all royal family members except his sons, William and Harry, as well as their wives and children.
Though the New York Times writes that Charles has long advocated for streamlining the royal family, the recent fallout from Prince Andrew's disastrous BBC interview seems to have given the issue increased urgency. Andrew, the brother of Prince Charles and father of Princesses Beatrice and Eugenie, is the subject of an ongoing scandal involving his friendship with convicted sex offender Jeffrey Epstein. In the interview, Andrew's attempts to distance himself from Epstein backfired; among other gaffes, he claimed to have no memory of meeting Virginia Giuffre, who has alleged that the prince raped her multiple times when she was a minor, despite the fact that a photograph of Andrew and Giuffre has been circulating for months.
Following the interview, Andrew announced that he would be stepping back from royal duties. However, it was revealed a few days later that Charles had urged the queen to "fire" him.
Outside of Andrew, Charles's other two siblings have titles and participate in royal engagements, as do most of their children, so the "slimming down" would eliminate nearly a dozen royals. While the queen is still the head of the monarchy it seems unlikely that changes are imminent. That said, the Daily Mail reports that Charles, 71, met with his father, Prince Philip, last week to discuss the 93-year-old queen's retirement in the next few years.