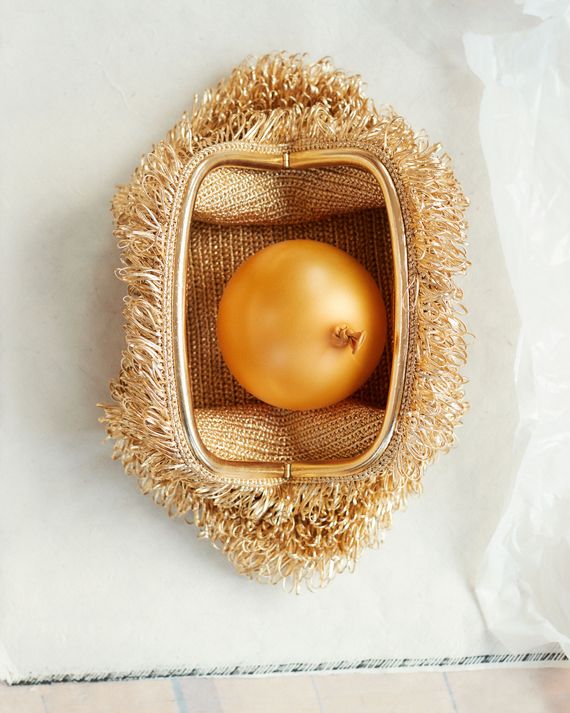 Photo: Ester Grass Vergara
Bottega Veneta's products have always been symbols of quiet luxury. The brand has never been about a logo, or anything flashy. Rather, it's always traded on a certain kind of knowledge — a silent nod between the Jackie Kennedys and Lauren Huttons of the world, who could recognize the Italian luxury brand's signature intrecciato, or woven leather, and understand its value.
When Bottega's new creative director, Daniel Lee, made his runway debut in February this year, he was tasked with updating the brand's codes. In other words, he had to find new ways to say "Bottega Veneta" without actually saying "Bottega Veneta." One way he's done that is by experimenting with materials — the company began as a leather shop, after all. Lee incorporated shiny metals into his first collection, for example, plus fabrics that look just as luscious and expensive as leather, but more modern. He's also played with the intrecciato technique, blowing it up for shoes and bags, and finding more avant-garde ways of creating texture, like this gold "sponge" clutch.
Accessories have been a sweet spot for Lee so far — stores can hardly keep them in stock — and you can see why. There's no other bag like this on the market (so you know it's a Bottega), but also, it's strange and fun, like a toy. For a 50-something-year-old brand, a little playfulness doesn't hurt.
Shop the Story