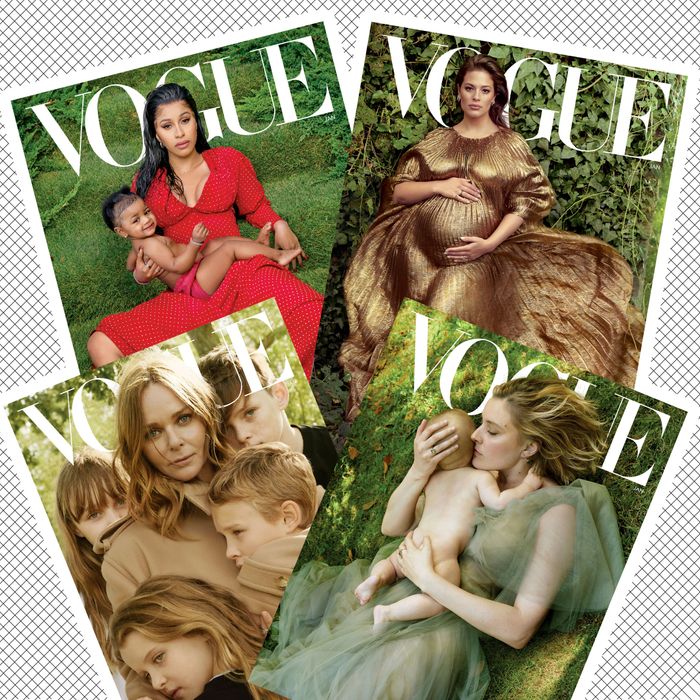 For January 2020, Vogue has unveiled four covers to set the tone for the new year, new decade, new election cycle, etc. The four cover women are Stella McCartney, Greta Gerwig, Ashley Graham, and Cardi B. All are under the header "Vogue Values 2020: It's Time to Fashion the Future," positioning them each as trailblazers who will lead us into the new world.
Each of the covers is some kind of first: McCartney is the first designer on a cover, Gerwig is the first director, Cardi B is the first female rapper, and Ashley Graham is the first plus-size model to get a solo cover (Graham was also Vogue's first plus-size cover model ever in March 2017, but that was part of a group shot). To drive home the shifting mind-set, the 26 international editors-in-chief of various Vogues signed a letter called Vogue Values, a commitment to diversity, responsibility, and respect for individuals.
Which is all very well and good and 2020 of Vogue. But the real focal point of each cover seems to be the idea that children are the future. All four cover women are moms or moms-to-be, with their offspring featured prominently beside them (congrats to Ashley Graham's future child, who can brag forever that they were on the cover of Vogue in utero). The new 2020 Vogue values social consciousness, sustainability, and women's empowerment — and also, apparently, fertility.