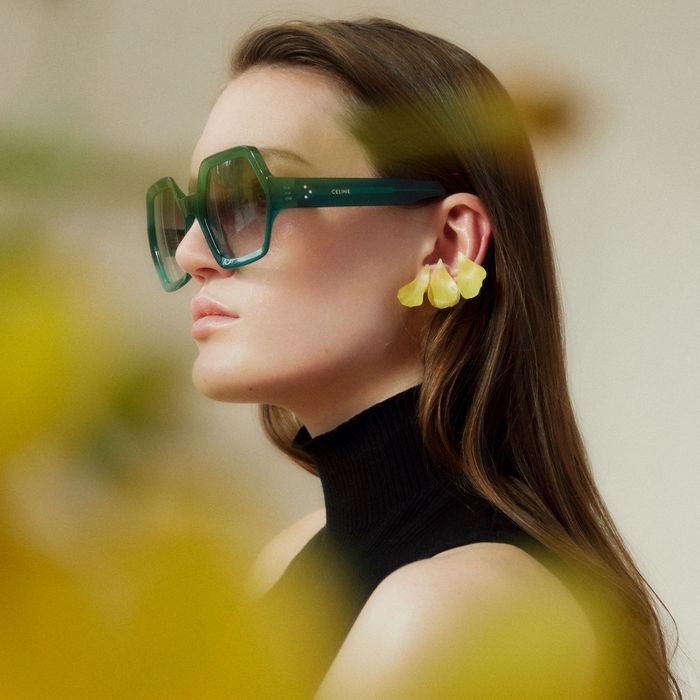 Photo: Ester Grass Vergara
When designer Phoebe Philo quit Celine in 2017, she left behind a fan base of people who were completely obsessed with her sunglasses. They were bulbous and strange, sometimes giving you the appearance of a unibrow. Joan Didion wore an oversize black pair in her iconic campaign for the brand that you can still spot on the street today, even though they're long gone from stores.
But we're living in a new era, and it's time to embrace the Hedi Slimane era of Celine eyewear, which mixes sleek, modern finishes with vintage styles. You will no longer look like you have a unibrow. Instead, you'll want to wear these to the club at night, and into the next morning as you shield yourself from the bright Paris sun.
Since making his debut at Celine, Slimane has given the brand's archival styles an update, looking to the '70s for inspiration. These oversize sunglasses in particular feel like a throwback, but they don't have the sort of grandma energy you might find in a pair by a brand like Gucci. Instead, the material and color feel light and fresh. It's a new dawn and tiny sunglasses are officially dead.
Shop the Story