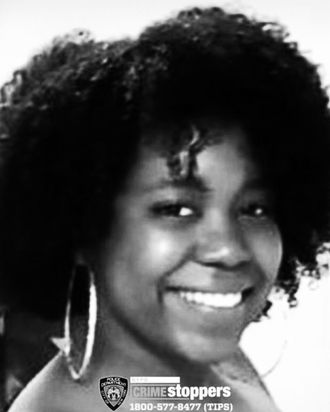 Karol Sanchez
Photo: NYPD 40th Precinct/Twitter
On late Monday night, 16-year-old Karol Sanchez was walking with her mother in the Bronx when two men jumped out of a car and appeared to forced the teenage girl inside the vehicle. The abduction, which was captured via security-camera footage, sparked widespread panic. New York State Police Trooper Patrick Quinlan told CNN of the incident, which was being treated as a kidnapping, "The child was taken under circumstances that lead us to believe she may be in imminent danger of bodily harm and/or death."
Then came some good news: On Tuesday morning, hours after an Amber alert had been issued, police announced that Sanchez had been located, and was "safe and unharmed." And then, a twist: Soon after Sanchez was found, sources told outlets that the teenager had staged the kidnapping in an attempt to get away from her mother.
Below, here's everything we know.
Karol Sanchez's alleged kidnapping was caught on video.
On Monday night, around 11:20 p.m., Karol Sanchez was walking on the sidewalk in the Bronx with her mom when a beige-colored sedan pulled up to the women, and abruptly stopped, NBC News reports. Then, according to an NYPD statement, "two unknown males exited the vehicle, grabbed the 16-year-old female, and dragged her inside the vehicle while pushing the victim's mother to the ground." (Her mother was not injured.) The abduction, which was captured on security cameras, occurred at 745 Eagle Avenue, approximately a mile east from Yankee Stadium.
On Tuesday morning, police issued an Amber alert and released the terrifying video footage:
The next day, NYPD announced that she had been found.
On Tuesday afternoon, around 2:45 p.m., NYPD's 40th Precinct took to Twitter with celebratory news: "WE HAVE A VICTORY TODAY !! Karol has been found !!! Thank you to all who have worked very hard to track down the people involved in this case !!!"
ABC News Channel 7 reporter Kemberly Richardson, who was on the scene for Sanchez's reunion with her family, tweeted that the girl "appears to be ok." (NYPD's 40th Precinct confirmed on Twitter that Sanchez is "safe and unharmed.")
Sanchez later admitted that she had staged the kidnapping.
Hours after Sanchez was found, the New York Daily News reported that Sanchez had admitted to staging the kidnapping after learning that her mother wanted to move their family back to her native Honduras. Per a local CBS outlet, police sources say that Sanchez and the men who appeared in the video footage — who are reportedly her friends — never imagined their plot would garner so much media attention. And when it did, they reportedly panicked, culminating with Sanchez confessing.
As of now, it is unclear if anyone involved will be charged.
This post has been updated.