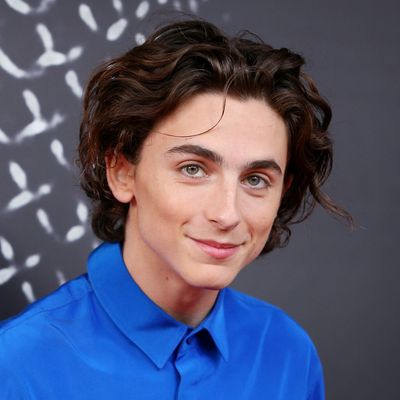 Look at it.
Photo: Lisa Maree Williams/Getty Images
Last year, red carpets were awash with herds of heartthrob hair (touchable piles of waves and curls atop the heads of famous, 20-something guys). As 2019 comes to an end, one head of hair has risen above the rest to reign supreme: that of Timothée Chalamet (Gorgeous Boy King, Benevolent Bagel King, one of this year's top two Beautiful Boys).
Though Chalamet's hair was once butchered into a bowl cut for work reasons (this Netflix movie about this English dude), in the end, what killed his hair only made it stronger. His photogenic curls are now longer and freer than ever before. They're sun-kissed, smizing, and successfully working the face-framing-tendril circuit. A true work of art.
Sadly, we're not Laura Dern, so we can't sit next to the hair at basketball games nor reach out and touch Timmy's head without it "being weird," but we can continue to admire from afar. Below are 14 more photos of Chalamet's hair to frame and hang above your fireplace.