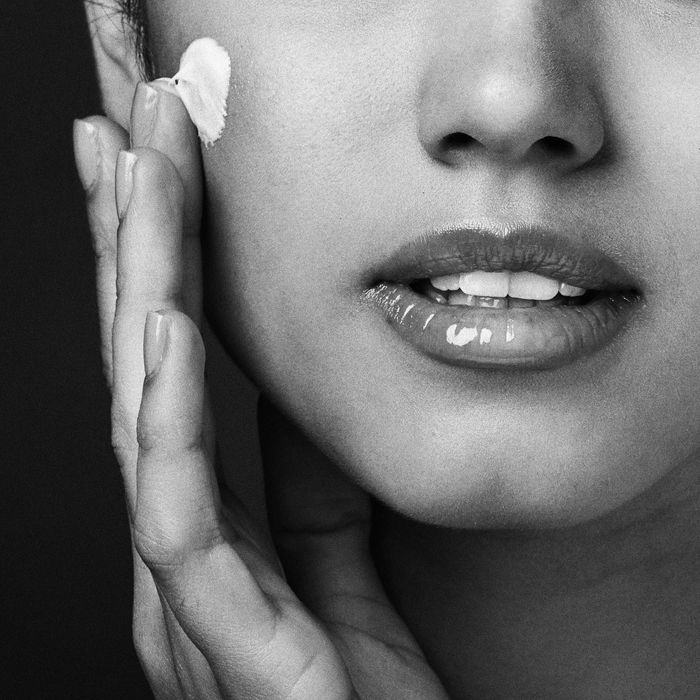 Photo: ARNELLDMarshall/Getty Images
The Centers for Disease Control and Prevention has published a report on the 47-year-old Sacramento woman who landed in the hospital with mercury poisoning from a tainted face cream. She sustained serious damage to her central nervous system, and, according to CNN, it's unlikely to improve.
As CBS Sacramento reported in September, the woman had gone to the emergency room in July complaining about numbness in her hands and face, slurred speech, and difficulty walking. Her symptoms progressed over time, ultimately leading the mother of five to enter a semi-comatose state. Doctors determined her illness was due to mercury poisoning from an anti-wrinkle face cream that had been purchased in Mexico. The woman had apparently been using the product twice daily for seven years.
The Sacramento County Department of Health Services found an incredibly toxic organic type of mercury, called methylmercury, in the woman's face cream, which had a Pond's label. Not one of the product's original ingredients, the mercury had been added to it after purchase. According to KCRA-TV, mercury levels lower than 5 micrograms per liter in a person's blood are safe, but the woman had 2,630 micrograms in her system. Per the FDA, mercury compounds are allowed in cosmetics only as preservatives in eye-area products and only in small amounts — 65 parts per million — when no other preservative can be used in its place.
Sacramento County's public-health officer, Dr. Olivia Kasirye, told CBS Sacramento there is an underground network of black-market suppliers that bring these altered skin creams into the U.S., which are then sold at swap meets and flea markets. The woman's son said she had purchased the cream from a woman she knew.
The CDC published its findings on this case in its Morbidity and Mortality Weekly Report on December 20. Officials believe methylmercury was added to the patient's Pond's Rejuveness skin-lightening cream at 12,000 ppm. After her hospitalization, the woman underwent weeks of chelation therapy, which draws heavy metals out of the body through urine. Despite the dropping mercury levels in her blood, her condition failed to improve. She requires "ongoing tube feeding for nutritional support" and can neither speak nor care for herself. According to the report's senior author, Paul Blanc, MD, MSPH, of the UCSF Division of Occupational and Environmental Medicine and the California Poison Control System, San Francisco Division, "central nervous system toxicity … is the hallmark of organic mercury — it typically comes on after weeks to months of exposure. Once manifested, it quickly progresses and often worsens despite removal of any further exposure."
This post has been updated with findings from the CDC.