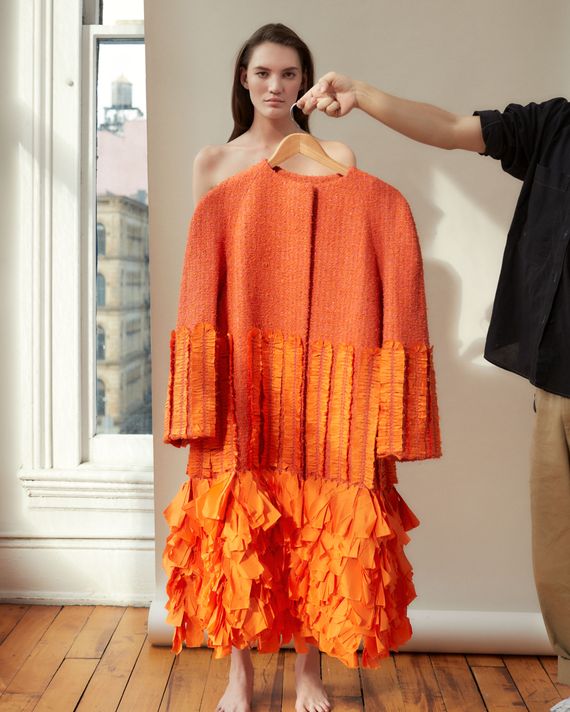 Photo: Ester Grass Vergara
Last winter, the fashion designer Marc Jacobs started referring to his personal Balenciaga coat — which combines two puffers into one — as his "happy coat." I like the idea of a "happy coat." Everyone should have one! Winter is sad enough, and a happy coat is like the sartorial equivalent of a sad lamp.
Take, for example, this orange Alexander McQueen coat from the brand's resort 2020 collection. In a bright marigold orange, it made of classic tweed on top, then cascades into two laters of taffeta, with a sort of crafty embroidery in the middle and a puffy, layered fringe on the bottom. Designer Sarah Burton drew inspiration from the Royal Botanic Gardens at Kew in London — hence the bright color and rough, natural edges. Not only does it make me happy to look at it, the coat looks happy itself. Sort of like the model in this picture, you could just gaze at it all day.