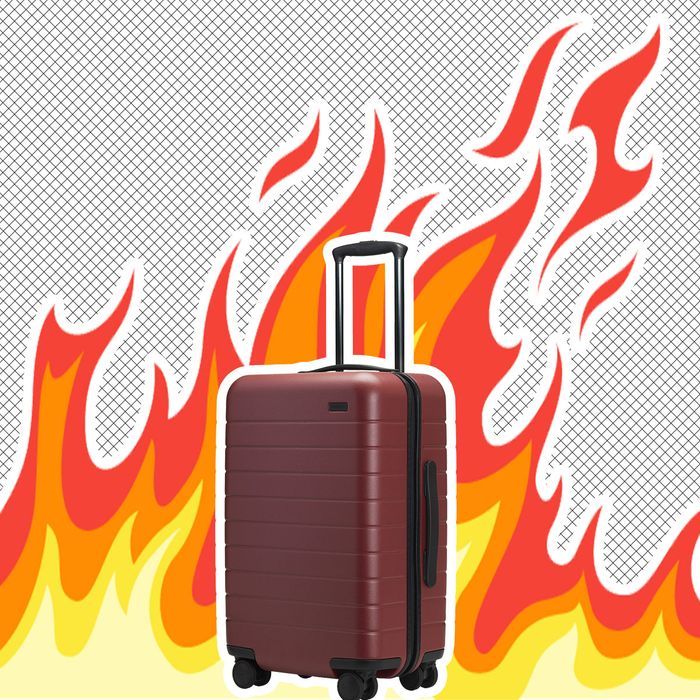 "I hope everyone in this group appreciates the thoughtfulness I've put into creating this career development opportunity," reads one message from Steph Korey, CEO of the popular, direct-to-consumer luggage company Away. The so-called "opportunity" Korey was offering her customer experience team? That she would not be approving any of their paid time off or work-from-home requests until they successfully answered a series of random calls and messages from Korey and other employees, three times a day, for six consecutive days. This exercise, Korey argued, would help them develop "the career skill of accountability" [emphasis is Korey's].
This is just one of the many brutal and demanding messages that Korey and other managers regularly sent their staff at Away, according to a report from the Verge last week. Over Slack, the instant messaging software used by many companies, employees were regularly asked to work long hours with little to no overtime, as well as weekends and holidays. The Verge obtained screenshots of a number of these lengthy Slack messages from employees who no longer work at the company. Like Korey's claim that refusing her workers time off is actually an exciting career opportunity, many of these demands were couched in a saccharine type of empowerment language that framed their managers' demands as generous and team-building instead of exploitative.
Take, for instance, the 1,217-word Slack message customer experience manager Xandie Pasanen sent on December 31, 2017. "HAPPY NEW YEARS EVE," the message begins. Pasanen writes that if you had told her just a few years ago that she would be working "with 13 of the most dedicated, accomplished, professional, energetic, lovely, and caring girls I've ever encountered in my professional and person life, I would have throw the bucket of lobster juice I was cleaning up right back at you in disbelief." She then goes on to lay out two scenarios: either the team can take New Years day off with their friends and family as they planned, and fall behind on their requests from customers, or they can all work, and get a month off at a later date. "I would never ask something of you that I didn't think we were capable of," Pasanen assures them.
The language of empowerment was also used as a reprimand, like in Korey's follow-up message to her "career development opportunity." Four days later, when she saw that two managers still had time off scheduled, she wrote the team: "If you all choose to utilize your empowerment to leave our customers hanging … you will have convinced me that this group does not embody Away's core values." [Emphasis Korey's again.]
In a statement to the Verge, Korey defended her messages, writing, "Managing people brings with it the responsibility to invest time and energy into providing thoughtful context around performance expectations and feedback."
Since they founded Away in 2015, Korey and the company's co-founder Jen Rubio, have been hailed as "Girlbosses" and "Female Disruptors." In an interview with Girlboss.com in 2016, Korey described her approach to work-life balance, and how she enjoys having the two "very integrated."
"I think that's something that's very unique to our generation for the first time as well," Korey said. "The sort of mindset about work that it's not like, 'Oh, I'm at work until 6:00 and then after 6:00 I'm at my normal life.' It's all very seamless and integrated."
The day after the Verge's story, Korey issued a statement to CNBC's bureau chief Sally Shin, writing: "I can imagine how people felt reading those messages from the past, because I was appalled to read them myself. I am sincerely sorry for what I said and how I said it. It was wrong, plain and simple." She added that in the past year, the company has instituted executive training, established employee resource groups, and hired over 100 new employees to help manage the workload.
The company still exercised strict control over its employees communications, though. In a follow-up story, the Verge reported that Away employees had been told to not share, like, comment, or interact in any way with the article through their social media accounts, both professional and personal.
On the Monday following the Verge's initial report, Away announced that Korey would be stepping down as CEO, and would be replaced by former Lululemon executive Stuart Haselden. Korey would stay on as executive chairman, and the company claimed that the shakeup was in the works long before the Verge article was published. Though, as co-founder Jen Rubio told the Wall Street Journal at the time, "In light of the article, it's been a difficult few days for the company."
But then! In January, Korey told the New York Times that she would not be stepping down after all. Instead, she will become Haselden's co-CEO.
"Frankly, we let some inaccurate reporting influence the timeline of a transition plan that we had," Korey told the Times. But after the company's board spent more time thinking about the decision, she explained, "All of us said, 'It's not right.'" And because she has a "very external-facing role working with new vendors, working with new partners, recruiting new candidates," if she became chairman, she thought it would look "like they have a board director reaching out to them who doesn't work at the company."
Does she admit that some of her alleged behavior went too far? Per the Times, Korey still believes that the Verge skewed its reporting. Yet "when I think back on ways I've phrased feedback, there have been times where the word choice isn't as thoughtful as it should have been, or the way it was framed wasn't actually as constructive as it could've been," she said. "Those are not, in the eyes of our leadership and the eyes of our board, terminal, unsolvable problems."
This post has been updated with information on Steph Korey's decision to stay on as Away's CEO.