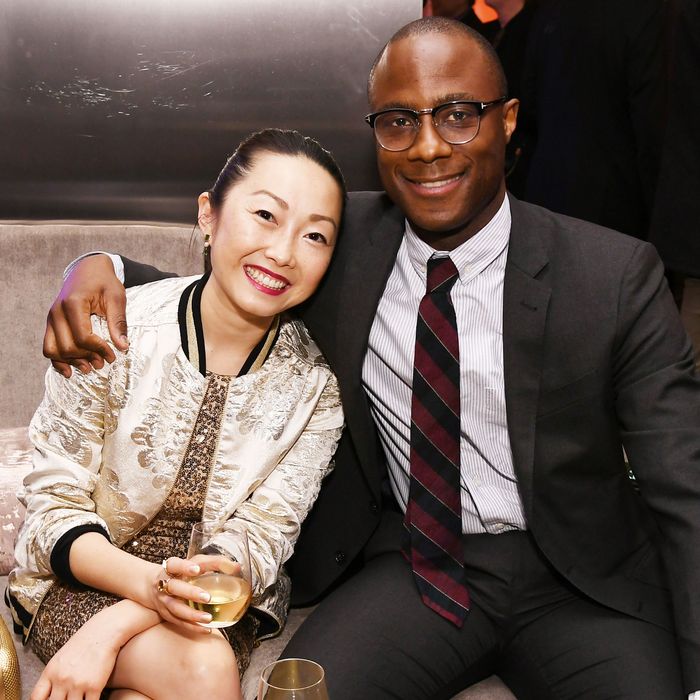 Photo: ANGELA WEISS/AFP via Getty Images
It can be hard to have a romantic partner in the same industry as you. Whether you're a lawyer, a driver, an artist, or an influencer couple getting engaged for the Instagram clout, there are always going to be downsides. Like competition, knowing too many of the same people, or being really bad at the same things. Sure, there are possible benefits, such as better understanding of your professional experience. And if you're both podcasters, you can invite each other onto each other's podcast. But why would anyone want that? Most of these relationships just go the way of Bennifer (Jennifer Lopez and Ben Affleck's couple name, if you don't remember).
But one Hollywood couple has flouted the rule and made dating someone in your industry seem downright fun. Lulu Wang, who directed one of my favorite movies of the year, The Farewell, and is currently working on an Amazon series based on Janice Lee's novel The Expatriates, has been dating Moonlight and If Beale Street Could Talk director Barry Jenkins since at least last January, when the two were spotted together at Sundance. They made their red-carpet debut as a couple shortly after, at last year's Academy Awards ceremony.
No director couple can sweep every category of relationship goals — Greta Gerwig and Noah Baumbach have clinched Best Couple Whose Movies Are Both Nominated for Oscars This Year — but certainly Jenkins and Wang have the most charming, yet not overly corny relationship presence on social media. On Tuesday, Wang posted a masterful short film of the two drinking and dancing over video-chat celebrating their anniversary. Something about the tiny espresso cups and giddy expression on both of their faces has sold me on the attractiveness of this union.
Nor is this the first time they've been cute in tandem.
I hereby nominate them for Best Supportive Couple in the Drama Industry.