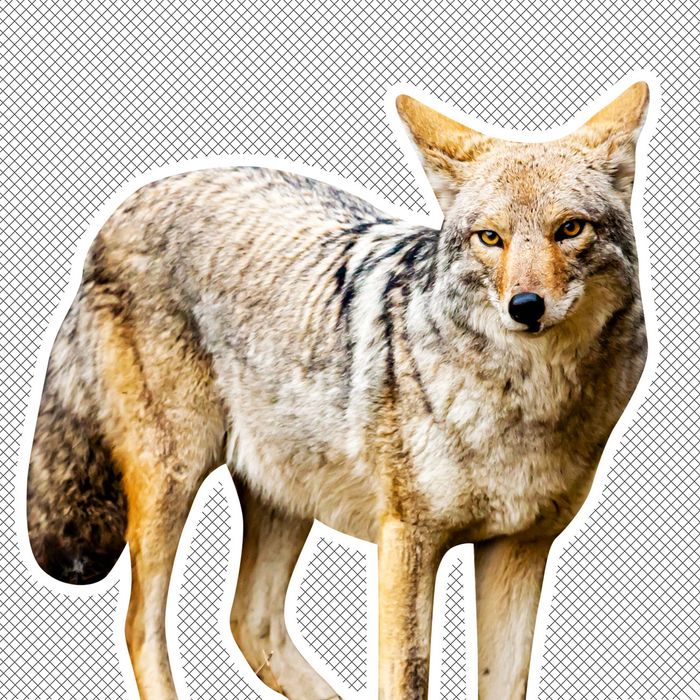 A coyote, who may or may not be normal.
Photo: Getty Images
Yes, there is a coyote in Central Park. Please don't freak out. Before you say anything, know that it is "acting perfectly normal," and that it "seems to be fine," and it "isn't causing a problem." And if we're being honest here … can you say the same about yourself?
Richard Simon, director of the wildlife unit at the New York City's Department of Parks and Recreation, told the New York Times this week that his office has received multiple reports about a coyote in the park. Officials haven't been able to determine for sure whether the sightings are of just one animal, or several. They also can't say for certain whether the coyote(s) is living in the park itself, or whether it lives in a fancy neighborhood nearby and simply spends its leisure time in the park, as many uptown resident are wont to do.
How exactly did it get there? "I assume just walking along the street," Katie Stennes, the programs and communication manager at Project Coyote told the Times. Hmm, okay. Interesting.
If you happen to see the Central Park coyote, Stennes says, simply "act big and loud … Coexisting with coyotes is pretty easy."
And again, the coyote is "perfectly normal" and "isn't causing a problem." That's certainly more than most people can say. I mean, has the coyote ever tweeted about whether 2020 presidential candidates could make its "calves cramp"? Did it perform a wellness exorcism in the "Equality Lounge" at Davos? Did it accidentally call for the collapse of One World Trade after it was annoyed by a lukewarm album review? I highly doubt it.
No word yet on whether the coyote and the Hot Duck have met yet.