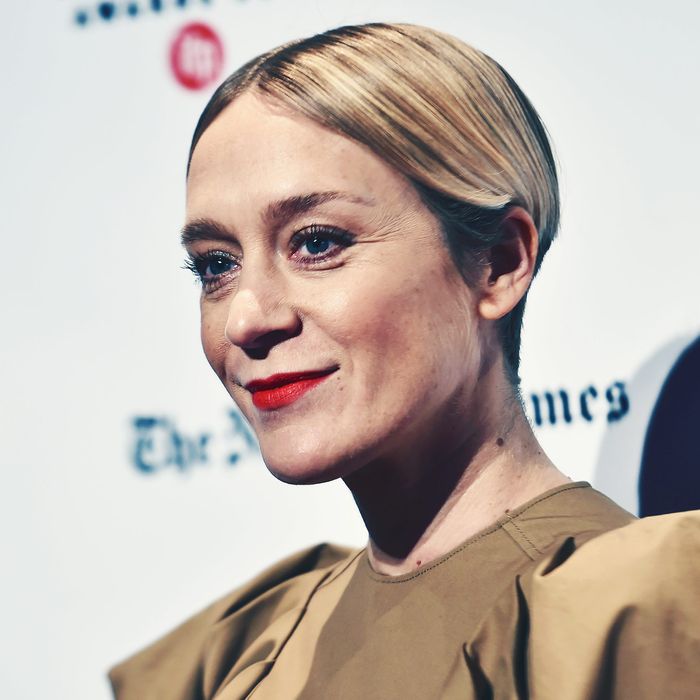 Photo: Steven Ferdman/FilmMagic
Chloë Sevigny debuted a baby bump in New York this past weekend with her boyfriend, art-gallery director Sinisa Mackovic. The two were seen walking around in Manhattan looking aggressively fashionable in power coats and sunglasses.
An actress and fashion icon, Sevigny is perhaps best known for looking great in Chanel, as well as her repeat role in American Horror Story in the last decade. Recently, she starred in Lena Waithe's Queen & Slim, and her "bleak but funny" thriller Slow Machine is currently in postproduction.
This is Sevigny's first child. Now 45, she previously dated the 22-year-old model and influencer Luka Sabbat. But the pair seemed to have broken things off over the summer, and she went public with Mackovic in August 2019.
Mackovic is the director of Karma art gallery, a contemporary studio-bookstore in the East Village. Interestingly, Sevigny is the third bona fide "It" girl — alongside J.Law and Jenny Slate — to get serious with an art-world boyfriend. She hasn't yet commented on her pregnancy, but it's safe to say the world's coolest baby is on the way.