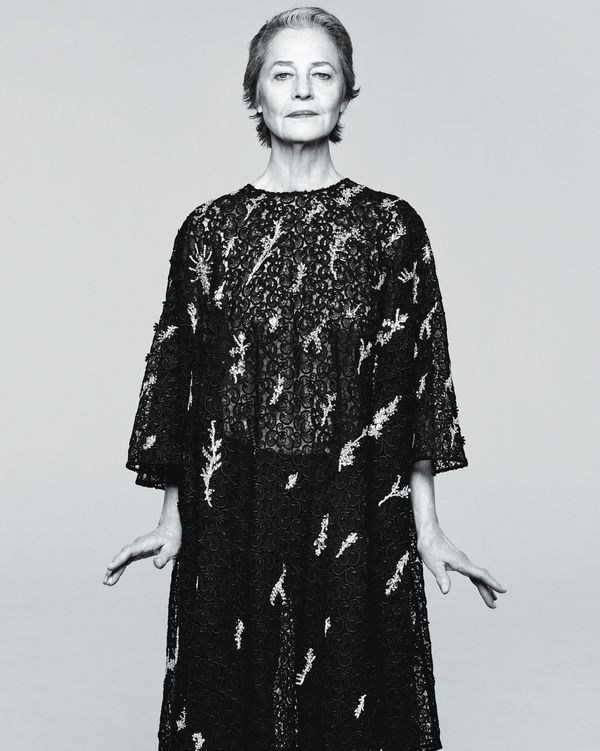 Photo: Craig McDean/Courtesy of Givenchy
Fashion campaigns lately have become a lot more than pretty pictures. For their spring campaign, Givenchy casted actress Charlotte Rampling as an austere drama teacher giving Marc Jacobs a master class in acting.
So what happens when the cool, graceful English actress plays foil to Marc Jacobs's tongue-in-cheek flamboyance? We first got a glimpse on the brand's Instagram page with some brain-scrambling short clips of the two calling each other by a mishmash of their names (ending with a tongue-tied Jacobs blurting, "Lamb chops!" into Rampling's face).
In the newly released full-length video, Rampling's acting prowess takes center stage as she demonstrates a range of emotions — astonishment, fear, ecstasy, and pain — and demands that her student do the same. As you might expect from drama lessons with Rampling, they both lose themselves in the world of the scene (a Givenchy heel becomes a phone, for instance).
Of course, they're dressed in head-to-toe Givenchy — Rampling in her signature masculine style. So how does this entire lesson play out exactly? See for yourself in the campaign video below.