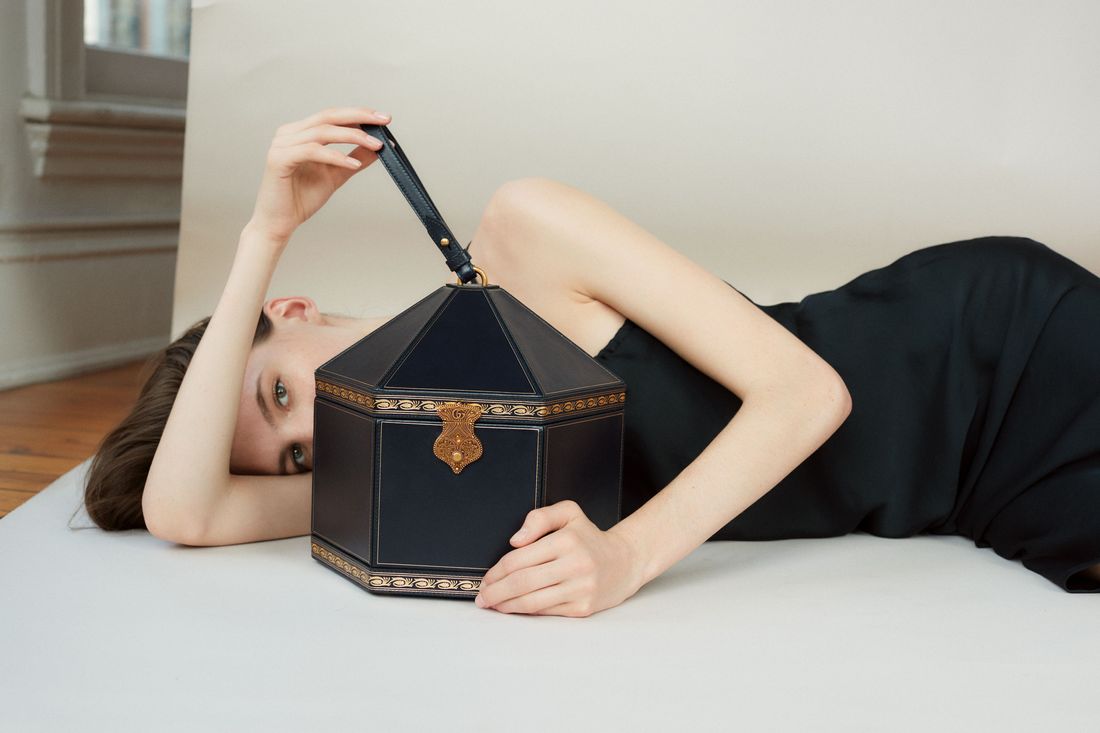 Photo: Ester Grass Vergara
If last year was all about the teeny-tiny bag, then perhaps we're ready to expand our imaginations a bit further in 2020. The tiny bag certainly liberated shoppers from the idea that anyone needs to carry anything more than a few almonds. With this same logic in mind, why not carry a bag that can perfectly fit a giant ostrich egg? Or your house plants? Or, in the case of this Gucci bag, a life-size replica of your own head?
Gucci models did, in fact, carry replicas of their own heads down the fall 2018 runway. The curiously boxy leather bag above is from the recent resort 2020 collection, and as far as we know, nobody put any artificial heads in it. But designer Alessandro Michele often gets creative with the things his models carry. The season before that, for example, they walked with hairbrushes. Most recently, they carried a whip.
What treasures could possibly fit into this bag shaped like a miniature circus tent? Well, a miniature circus tent, for starters. Maybe a hat with a pom-pom. Maybe a giant, uncut gem. Or maybe … oh my God … what if there's another bag in there??? What do you think? Expand your mind.
Shop the Story