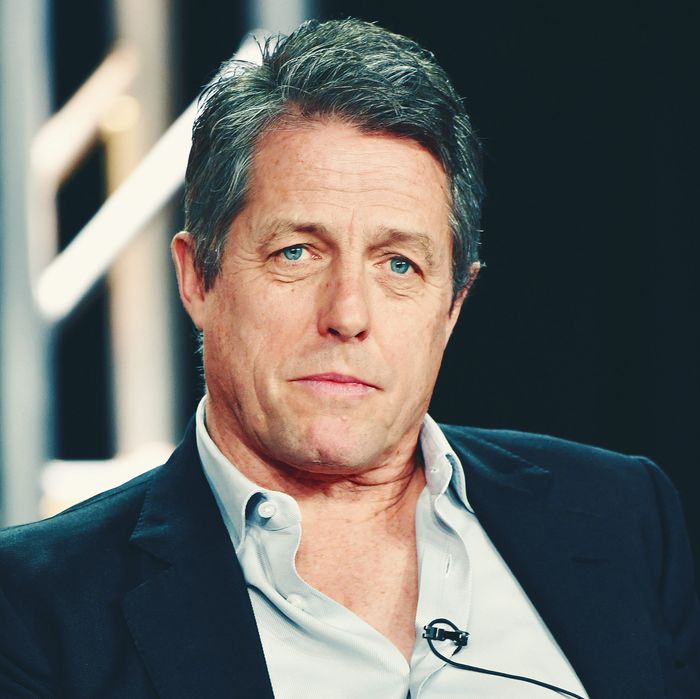 Photo: Amy Sussman/Getty Images
Just about everyone in Britain seems to be taking a stand on Meghan Markle and Prince Harry's decision to step back as senior members of the monarchy, and British actor Hugh Grant has finally said his piece.
Grant, of every single British rom-com fame, spoke to Andy Cohen this week on his radio show. When asked about his feelings on "Megxit," the actor responded: "I'm rather on Harry's side, I have to say. The tabloid press effectively murdered his mother. Now they're tearing his wife to pieces. I think, as a man, it's his job to protect his family, so I'm with him."
Harry has spoken openly about the death of his mother, Princess Diana, who was killed in a car crash while being pursued by paparazzi. In a 2017 BBC documentary, he said "one of the hardest things to come to terms with is the fact that the people that chased her into the tunnel were the same people that were taking photographs of her while she was still dying in the back seat of the car."
Harry has also likened Meghan's treatment by the British press to what his mother experienced, describing it as "a ruthless campaign," ahead of announcing that he and Meghan would be suing Associated Newspapers, which owns the tabloids Mail on Sunday and Daily Mail.
And Grant himself has had trouble with the British press: The actor settled a 2018 phone-hacking suit against Mirror Group Newspapers, and donated the six-figures he made from the settlement to an anti-hacking group. Speaking with  Cohen, he described his relationship with the tabloids as "very poor."