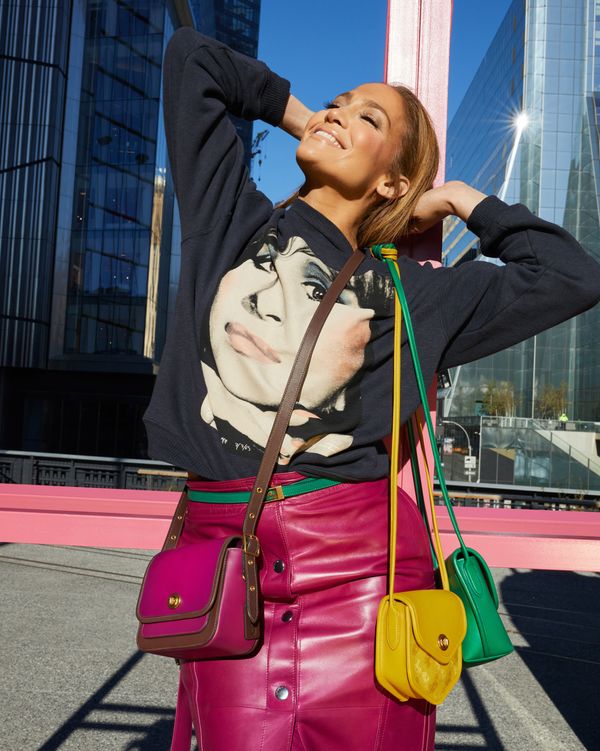 Don't be fooled by all the Coach bags J.Lo's got; she'll always be Jenny from the block. To celebrate New York City, Coach enlisted Bronx native Jennifer Lopez to star alongside Michael B. Jordan in a spring 2020 campaign called "Originals Go Their Own Way."
Photographer Juergen Teller shot Lopez and Jordan in locations like the Edge at Hudson Yards and the High Line. Some of the images feature Simone Leigh's sculpture "Brick House," an enormous bronze bust of a black woman as a symbol of inclusion, optimism, and strength. But New York isn't just famous for its monuments. Creative director Stuart Vevers chose J.Lo to represent the people of the city, as a New Yorker who made it big on her own terms and still never stops hustling?
"I have a unique history with Coach that dates back to 'All I Have,'" said Lopez in a statement. "It is a brand that embodies the essence of being born and bred in New York and I, of course, deeply relate to that. In all it creates, Coach promotes individuality and optimism in its style as well as a sense of authenticity and inclusion."
See some of our favorite images from the campaign below.