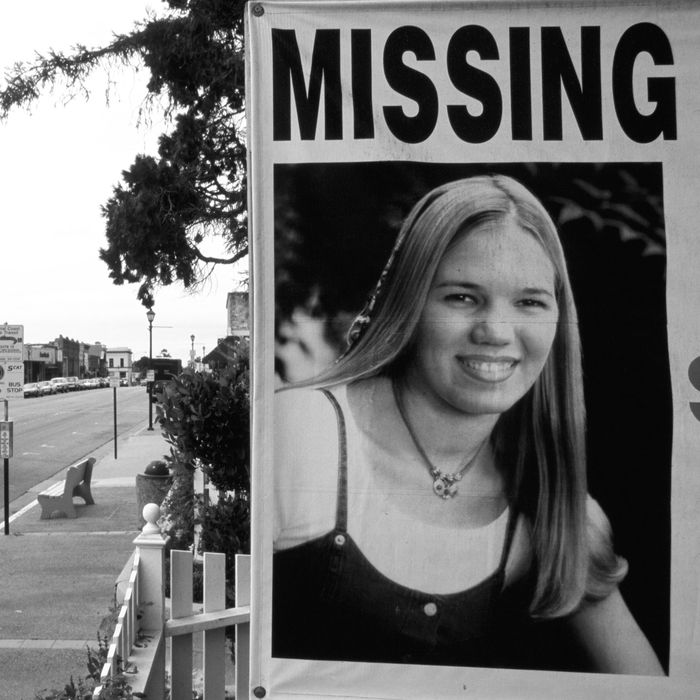 Kristin Smart
Photo: Axel Koester/Sygma via Getty Images
More than two decades after a California college student mysteriously vanished after an off-campus party, a significant breakthrough in the case may be coming soon.
According to the Stockton Record, the mother of Kristin Smart — who, when she disappeared in 1996, was a 19-year-old freshman at California Polytechnic State University in San Luis Obispo — says the FBI recently alerted her to "be ready" for "something you don't expect." Smart's mother, Denise, also says the agency told her they "want to give [her] the support [she] needs," and suggested she "get away for a while." However, it's still unclear exactly when this revelation will come, or what will be revealed.
More than 23 years ago, in May 1996, Smart was reported missing after three students escorted her back to her dormitory following an off-campus party, and she was never seen again. Per the Record, one of Smart's dorm neighbors notified campus police the day after the party that Smart hadn't come home the night before; however, police reportedly didn't officially declare Smart missing until a few days had passed, as students told authorities they believed she had gone camping.
Over the past two-plus decades, local law-enforcement officials have made few significant developments in the troubling case. Immediately following Smart's disappearance, authorities questioned Paul Flores, one of the students who admitted to walking Smart part of the way back to her dorm the night of the party, and the primary suspect in the case. However, Flores was never arrested nor charged in the case.
In 2002, Smart was legally declared dead. In 2016, the FBI excavated a Cal Poly hillside following a tip, but the search proved to be futile. Following the FBI's recent alert, though, Denise says she's hopeful she may soon get long-awaited closure.
"It's very anxiety-producing," she told the Record, predicting that she'd hear more within a month. "Something's going to happen."