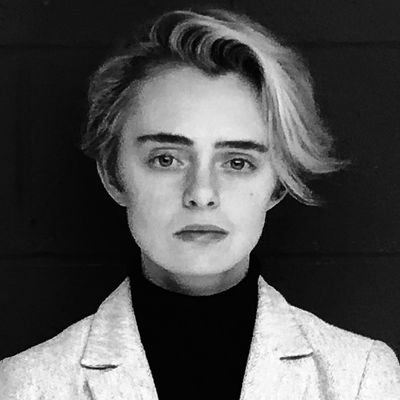 Michelle Carter.
Photo: Uncredited/AP/Shutterstock
Michelle Carter, the Massachusetts woman convicted of urging her boyfriend to kill himself through dozens of text messages, is getting out of jail early.
In June 2017, Carter was found guilty of involuntary manslaughter in the 2014 suicide of her boyfriend, Conrad Roy, whom she had inundated with texts encouraging him to kill himself. (At the time of Roy's death, he was 18 and Carter was 17.) In August of that year, a judge sentenced Carter to two and a half years in jail with 15 months served (and the rest suspended). According to ABC News, however, she won't be serving her full sentence: The outlet reports that Carter is being released from the Bristol County House of Correction tomorrow — approximately three months early — on account of her good behavior. Officials went so far as to describe her as a "model inmate."
According to Jonathan Darling, the public information officer for the Bristol County Sheriff's Office, Carter was a frequent attendee of vocational and educational programs, and she held a job in the cafeteria. Darling told ABC News that Carter was "polite" to the staff and got along with other inmates. "We've had no problems with her at all," he said.
As Carter's case unfolded in the mid-2010s, it ignited a heated debate about whether someone could be convicted of murder or manslaughter based solely on their words and whether her speech was protected under the First Amendment. "When you get back from the beach you've gotta go do it," she texted to Roy on the night he sat in his car and let it fill with a deadly amount of carbon monoxide. The same night, after Roy told Carter in a panic that he had gotten out of the car, she texted a friend, "I fucken told him to get back in."
Ultimately, the Supreme Judicial Court ruled that Carter's texts did not qualify as protected speech under the First Amendment. We may see this ruling referenced later this year: Last October, in a similar texting-suicide case, former Boston College student Inyoung You was charged with involuntary manslaughter in connection with the suicide of her boyfriend, Alexander Urtula, whom prosecutors say she had encouraged via text to kill himself. According to a local CBS affiliate, You's trial date is set for November.