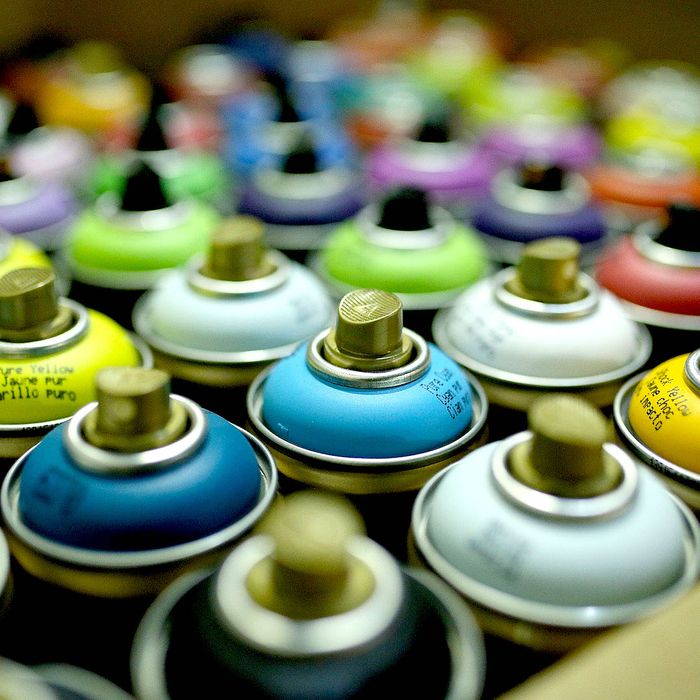 Who is he?
Photo: Mike Windle/Getty Images for Heineken
For a little over a month, Tempe, Arizona, has been under siege by an unknown graffitist with a simple, but very effective, name: Penis Man. According to ABC 15 Arizona, Penis Man has struck nearly 40 times since late November, tagging abandoned buildings, dumpsters, bridges, electrical boxes, and more with his memorably horny moniker.
Not everyone approves of the Penis Man aesthetic, but of his various arts, my personal favorite is the street sign our guy edited to read, "LOOK for Penis Man." You can see it around the 1:19 mark in the clip below.
"There're some people, of course, who think it's funny," Isaac Chavira, Tempe's Transportation Maintenance Manager, told the outlet. "And then there are some people who are sensitive to the issue and want it removed immediately."
City officials, of course, fall into the latter camp: Chavira noted that Tempe authorities have been working hard to identify and erase every piece of graffiti, whether by Penis Man or another artiste, within "24 to 48 hours." The city documented 299,889 graffiti incidents in 2019 alone, but despite his 38 contributions to the collection, this cocky vandal has so far eluded capture. According to Chavira, though, local police have certainly noticed the Penis Men popping up everywhere. The culprit could face charges "as small as a misdemeanor or as large as a felony."
Somehow, no one ABC 15 interviewed about this "explicit" and "provocative" street art seemed amused by Penis Man's antics. One teen — teens being his target demographic, you'd think — called the tags "gross," while her boyfriend smirkingly agreed that "it's probably good they're getting rid of it." Another young person described the works as "obnoxious."
We are all entitled to our own opinions, I suppose, mine being that "Penis Man" is a hilarious thing to scrawl on an old couch someone tossed on the curb. Also, who doesn't love a good penis mystery?