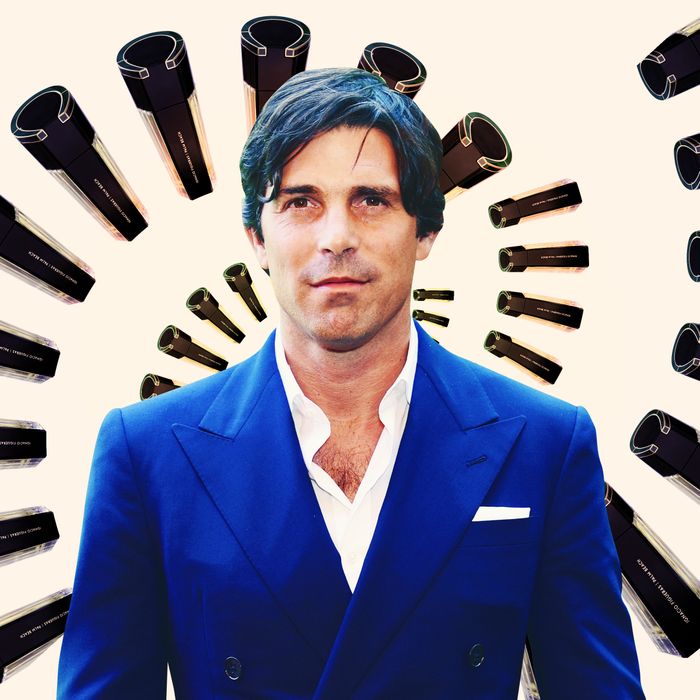 Ignacio "Nacho" Figueras.
Photo: Getty Images
Scientific studies confirm that, of all the senses, smell offers the best recall. In Scent Memories, the Cut asks people about the scents they associate with different times in their lives.
Next up is Nacho Figueras — Argentine polo player, Ralph Lauren model, philanthropist, and close friend of Prince Harry. Figueras recently launched his own unisex fragrance line, the Ignacio Figueras Collection, which features six scents inspired by the world-traveler's favorite destinations (Buenos Aires, Palm Beach, Dubai, and Windsor, England). A portion of proceeds goes to Sentebale, the charity Prince Harry founded in 2006 to support the mental health and well-being of children and young people affected by HIV in Lesotho and Botswana. The Cut recently caught up with Figueras, the charity's first ambassador, to talk wet grass, chocolate ice cream, and his caffeinated beverage of choice.
My first scent memory is: Pine trees. I used to live in the south of Argentina, and there were a lot of them surrounding my house when I was 6 or 7.
Happiness smells like: Wet grass after it rains on the farm, with my family and the horses outside Buenos Aires.
Love smells like: It's either the smell of my wife's skin or my kids when they were babies. That baby smell is unforgettable.
Friendship smells like: An Argentine barbeque. It smells like having a glass of wine and a good meal around a fire.
Success smells like: Hopefully, the [fragrance] collection. We're really hoping that this collection will be a success and that it translates into more money that we can give back to Sentebale. It's really close to my heart.
Regret smells like: A very big chocolate ice cream that you just ate that you shouldn't have had in the first place. It's so good, though, right? But then when you're finished, you're like, Did I really need that huge chocolate ice cream? I guess not.
The worst smell is: Pollution, like smog, smoke, and polluted stagnant water; things that aren't natural.
Vacation smells like: The ocean and the ocean breeze.
Sunday morning smells like: Mate. We drink it in Argentina; it's an infusion, kind of like a tea.
Monday morning smells like: More mate. In my world, which is playing polo all over the world, there's no Monday or Sunday. We're always on duty playing and riding horses, so it's all the same: Monday, Tuesday, Wednesday, mate, horses, work, time with the kids.
My home smells like: It depends on what my wife is wearing, but it mostly smells like flowers, like jasmine, rose, and honeysuckle.
If I could have one smell on my hands forever, it would be: Out of our fragrances, one that I really like is called Palm Beach. It has neroli and all these notes that I'm really attracted to. The fragrances are all great, but that one in particular is special to me.
I smell like: Today, I smell like Aspen, tomorrow I'll smell like Palm Beach, Buenos Aires the next … it all depends on how I feel. We worked closely with the perfumers to create six distinct scents, and I'm really happy with the results. Especially because I have six to rotate and then I can layer them to make more than six. My wife layers too. She has a lot of layers [laughs]. No, don't laugh. It's good, and it's bad, you know?
If you buy something through our links, New York may earn an affiliate commission.