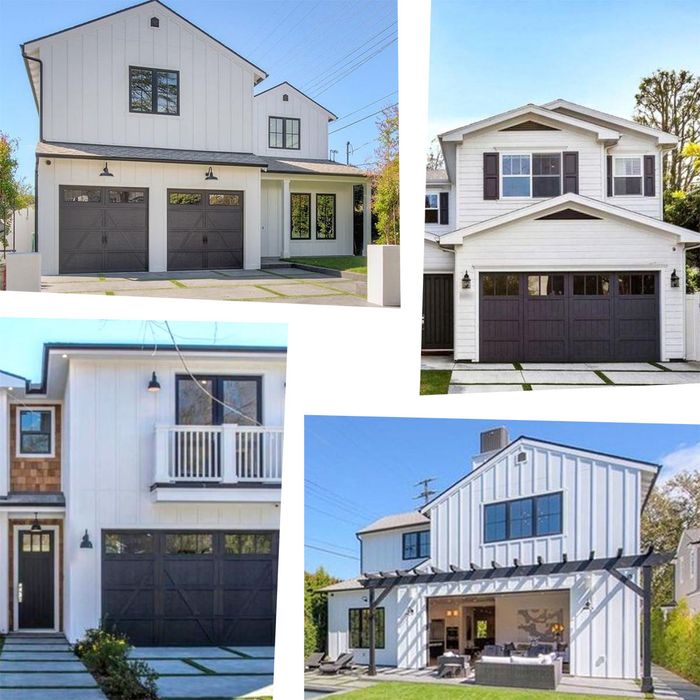 I couldn't tell you which home belongs to which cast member.
Photo: Courtesy of the real estate agents
One comforting thing about the first seven seasons of Vanderpump Rules was that no matter how popular the show was — how many Temi Tea sponsorships the cast members received, or which of them were feuding — they by and large lived in shitty apartments. The worst was probably Tom Sandoval and Ariana Madix's (formerly Sandoval and his ex-girlfriend Kristen Doute's). The air conditioner, lights, and microwave couldn't run at the same time, resulting in frequent blackouts. Katie Maloney-Schwartz and Tom Schwartz's former abode, which prominently featured a painting of the word bubba, repeated several times, deserves some recognition as well.
But times have changed. The cast has, for better or worse, more or less, grown up and moved into houses. Scheana was the first to move out of WeHo and to Marina del Rey last season. Kristen moved into a surprisingly cute little cottage home. But Ariana and T-Sandy, Jax Taylor and Brittany Cartwright, and Katie and Schwartz have moved into three Cape Cod/farmhouse/craftsman–style houses that look almost identical next to one another in the Valley. Think if Levittown was designed by Chip and Joanna Gaines. Each house is bright white, with contrasting black window frames, garages, and gutters. White boxes with black borders, essentially.
They're each a step up from their previous apartments and definitely nicer than most houses. But as Stassi quipped during last night's premiere, "Everything is identical. I can't remember whose house is whose. Does Schwartz acknowledge it with Jax, like, 'You have good taste!' 'You have good taste?'" If you must discern between the three — maybe you're invited over for a screening and tequila shots — Jax and Brittany's has a little bit of brown wood on the front façade, Tom and Katie's has a double garage on the right, and Tom and Ariana's has a double garage on the left. Also, for what it's worth, apparently Tom Sandoval and Ariana bought their home first, and the others followed suit. Tom has always been the tastemaker when it comes to hair, Botox, and forehead shaving, so why would buying a home be any different?
This post has been updated to reflect that Scheana moved to Marina del Rey, not Santa Monica.