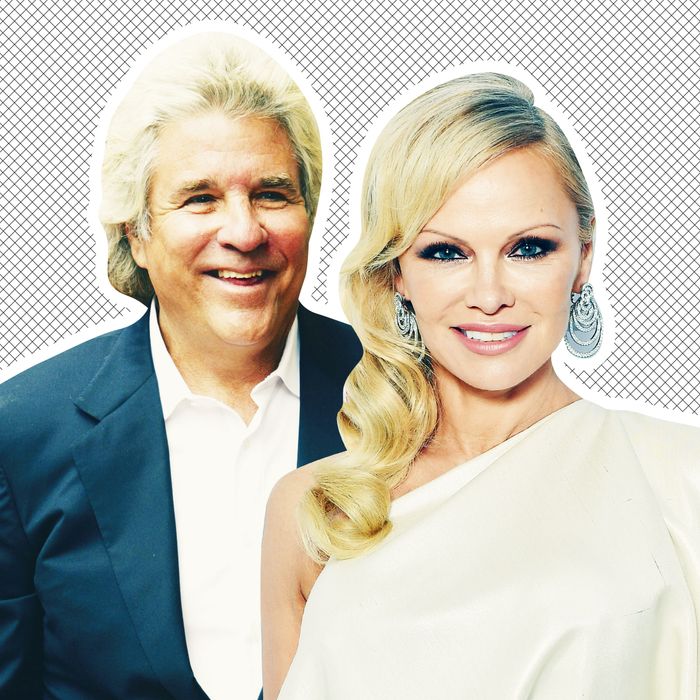 Corny love poems aren't just for the freshly infatuated, or Instagram-addicted — anyone can write them at any time! If you wish to express the boundless joy of chaotic attraction, and your aim is true, there is no form purer than a love poem shared with millions.
Take Pamela Anderson, for instance: The woman just married a guy (in a "secret Malibu ceremony" on Monday, according to The Hollywood Reporter) who first proposed to her 30 years ago. Anderson, 52, and A Star Is Born producer Jon Peters, 74, are both on their fifth marriage — some nice elegiac symmetry there — and he isn't Kid Rock, which is nice, too.
Peters told THR of their relationship renaissance, "Pamela has never seen her full potential as an artist. She has yet to shine in a real way. There is much more to her than meets the eye, or I wouldn't love her so much. There are beautiful girls everywhere. I could have my pick, but — for 35 years — I've only wanted Pamela."
But Anderson took her lyric exchanges of love to a new level, offering her comment to THR as a poem:
Jon is the original 'bad boy' of Hollywood — no one compares —

I love him deeply like family.

His life used to scare me.

So much for a girl like me. Now I've seen more of life and realize …

He's been there all along. Never failed me —

I'm ready now and

he's ready too — We

understand

and respect each other — We love each other without conditions. —

I'm a lucky woman. — Proof

God has a plan
We're far from the shallow now.